Are you planning to move but don't have a lot of belongings? Perhaps, you are simply relocating down the street or to another nearby area?
Should I hire movers for a small move?
In those situations, you may question whether or not you should hire a moving company to help with your small move, and we completely understand that.

If your possessions can be easily packed in your family car or UberXL, then our professional opinion would be to move on your own. You can read some useful tips on how to pack for your move like a real pro and finish the whole moving process without professional assistance.

However, more often than not, it's best to turn to professionals. They know special techniques and have much more experience packing and moving. The same goes for your typical small move, especially if your items can't fit easily into the car.
What is considered a small move?
Many moving companies believe that moving from a studio apartment or a 1-bedroom apartment can be labeled as a small move. Movers would consider a small move if you are moving several furniture pieces, like a bedroom set or living room furniture. Of course, this depends on the moving company and the number of items you plan to relocate.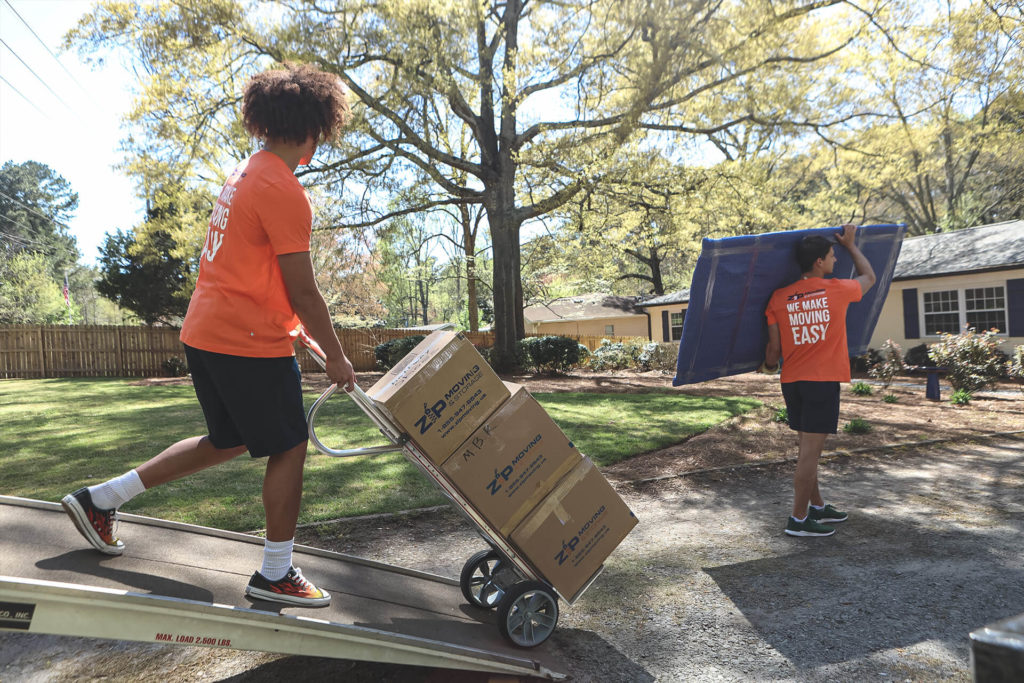 In a typical moving scenario, large shipments usually weigh more than 2,000Ibs. If your move weighs less than that, many moving companies will likely consider it to be a small move, and that's when small move movers can do their job! 

So, without further ado, let's delve into why hiring professional experts for your small move can be a good idea!
Do you have a small number of items, but you still need to move across the state? Small moves across the country can be challenging if you don't have the right help.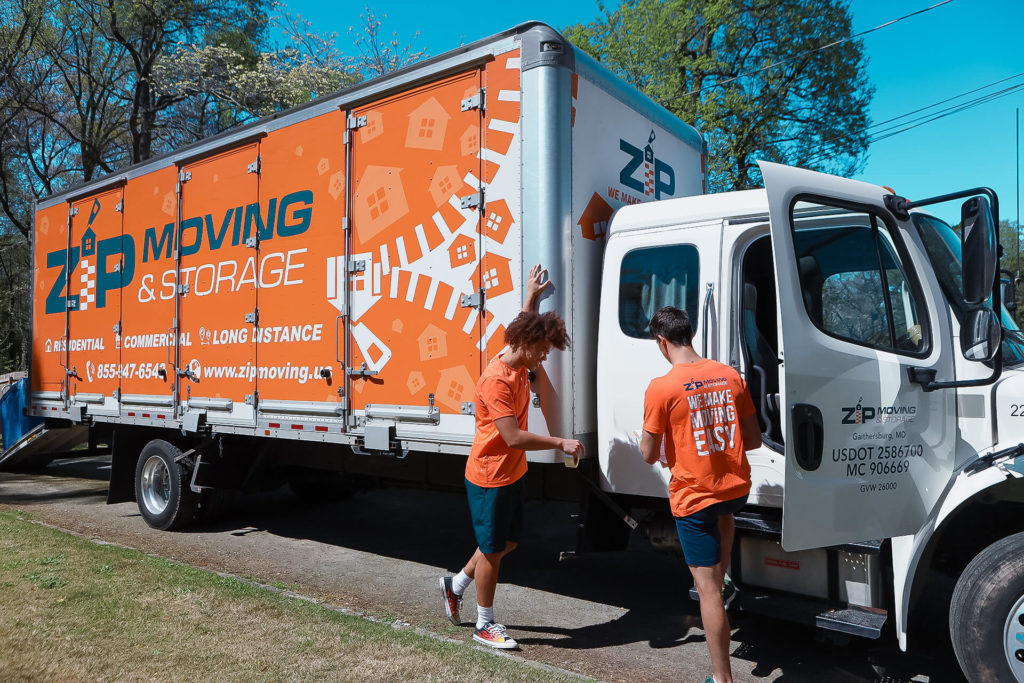 We highly recommend hiring professional movers to handle your long-distance move in such situations. It may sound like a cheaper option to move on your own, but gas prices have increased, and renting a proper moving truck is also quite expensive. Those factors will affect your moving budget significantly. When you sum everything up, contacting professional movers can be a more cost-effective option.

Transporting your items across borders requires a lot of work and experience. Luckily, our long-distance movers have both! They will save you valuable time and energy by perfectly organizing your small move across the country.
Leaving your home for the first time can be incredibly nerve-wracking. Of course, at the same time, it's incredibly exciting, even adventurous! Moving to college is a big deal, and you will have to think about many other essential things and new responsibilities. That's why it can be a good idea to contact a professional moving company and let them deal with your small move.

Most college dorms are equipped with beds and other furniture, so you won't have to transport large items. Instead, you can let expertly trained movers bring all those smaller items such as supplies, clothes, books, small refrigerators, TVs, microwaves, etc. A college dorm room move is the perfect job for small-load movers. For more information, visit our student moving service.
Moving with heavy and bulky items
No matter how well-prepared you are, accidents during the moving process can always happen, especially if you have many large items.  When moving heavy objects, there is a chance of someone getting injured. 

Luckily, professional movers are trained and experienced. They know how to properly lift even the bulkiest items like pool tables, fridges, or pianos without getting injured or hurt.

So, if your small move has many large items, our advice would be to contact professional movers and let them do laborious work for you. They will give you enough time to focus on other tasks.
Studio or 1-bedroom apartment move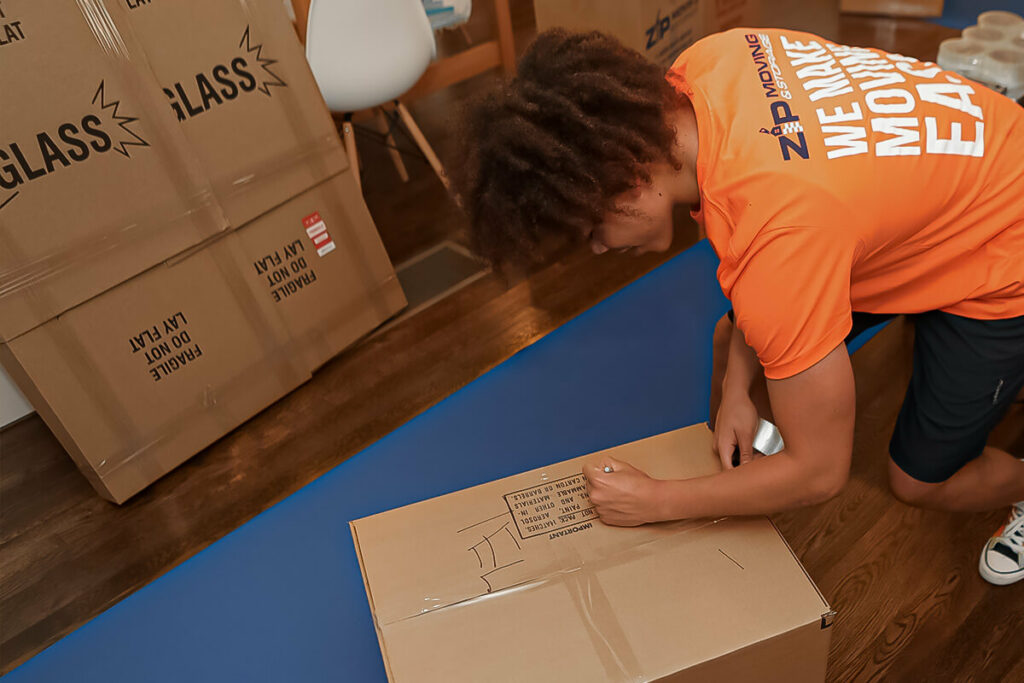 Moving from a smaller apartment may seem like an easy job until you realize that relocating is an exhausting and overwhelming process. If you turn to a reputable moving company, you can be sure that your moving stress will be much more manageable. Moving experts are here to help every step of the way. With them, you won't even feel tired or worried.

Wondering whether or not to contact movers for a small job such as moving from one studio apartment to another. The answer is yes! If you are relocating from a studio or 1-bedroom apartment, contacting a moving company can be one of your best options. If your studio apartment has a lot of items, movers will know how to deal with them and transport them in the fastest and safest way.
If you need to relocate in a single day, the safest and fastest way is to turn to a trustworthy moving company. You won't have to take multiple trips; the moving company will transport all your belongings easily in one take. They will also make the loading and unloading process much faster for everyone.
Moving with precious and expensive belongings
We know how much you care about your belongings; naturally, you want them safe and protected at all times. Professional movers will keep all your possessions safe during the entire moving process, no matter how many items you plan to transport to your new home. 

Skilled experts have extensive knowledge of handling unique and valuable items. If you have priceless antiques, rare paintings, sculptures, or art, it's better to call skilled experts and let them deal with your precious items. Another essential thing, trustworthy moving companies have the proper insurance to cover things, just in case something goes wrong.
Small move or not, we got your back
In some situations, hiring movers for a small job is your best option. They will give you peace of mind and help you perfectly organize your small move. Our well-trained, trustworthy, and experienced team will make sure that your small move is carried out efficiently and with the utmost care.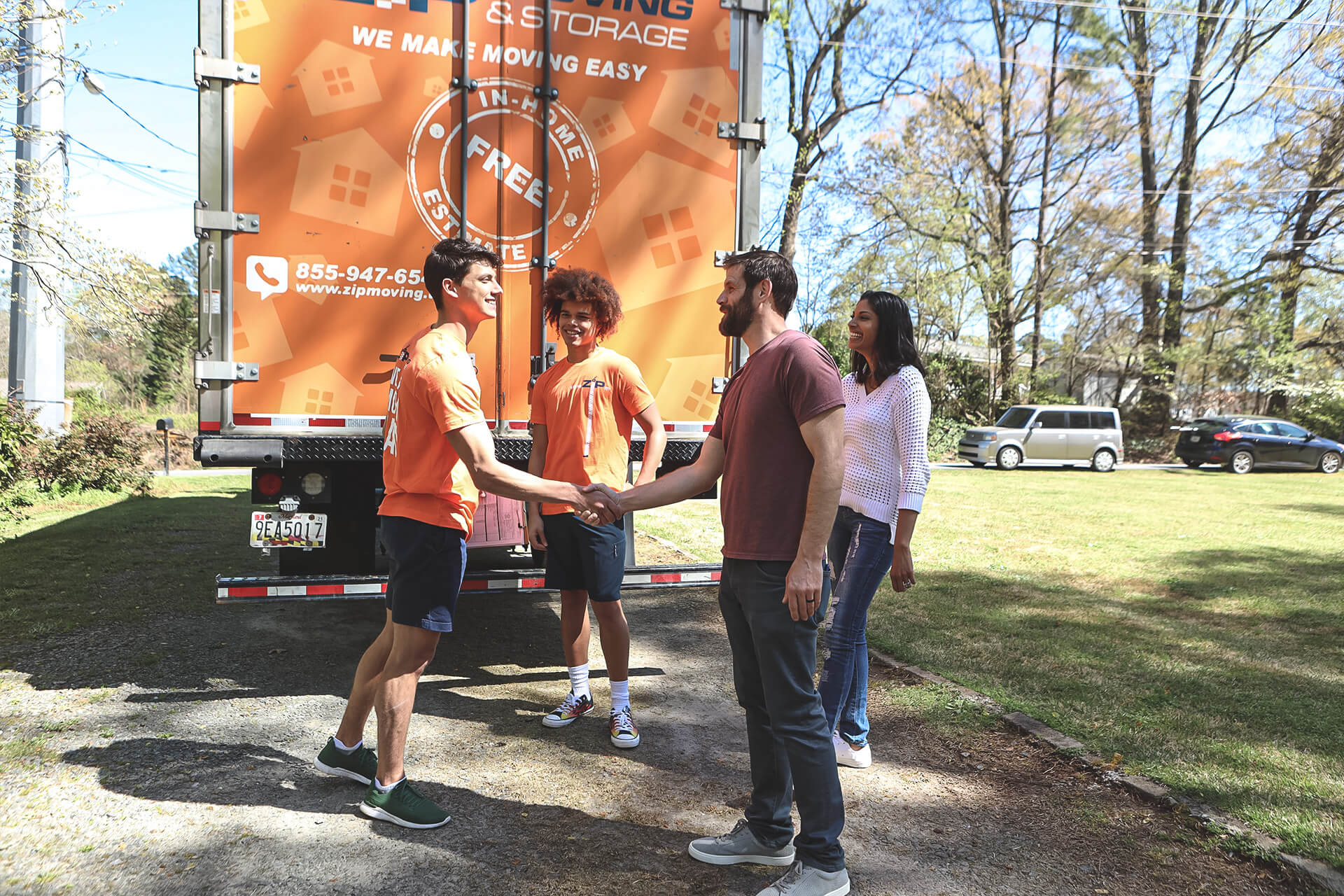 A moving company that respects its clients is one that puts the customer's needs and satisfaction first, and Zip Moving & Storage certainly is one of them. No matter how big or small your move is, we will take care of your every need!