Being a woman is challenging in today's modern and fast-paced world. Despite society's progress and the brave fight for women's rights, women still face numerous challenges daily.

Women continue to be paid less than men in many jobs, and we still endure immense pressure to be good daughters, girlfriends, wives, and mothers – all while striving for a successful career that drives us forward. Needless to say, we are also expected to keep a tidy home, with a freshly cooked meal on the table. The expectations placed upon us can be overwhelming and challenging in many ways.
Thriving Independently - Moving Tips for Women Living Alone
Nevertheless, being a woman also represents a beautiful journey filled with its own advantages. Many scientific studies highlight the importance of young women experiencing independent living (of course, this doesn't have to be limited to just one phase of life).

Living alone as a woman brings a new set of challenges. First and foremost, we have to consider our safety. This article is for you if you are already living alone or preparing to move into your new apartment. We will discuss practical tips related to the moving process, but beyond that, we will delve into essential topics concerning female independence in our everyday lives.
Embracing the joys of independence
Embrace the beauty of independence, both literally and figuratively. Taking the first step towards genuine self-reliance is the decision to live alone, without parents, siblings, or partners. This can be particularly challenging for girls moving out of their family home for the first time and starting an independent life. However, in the long run, you will enjoy numerous benefits.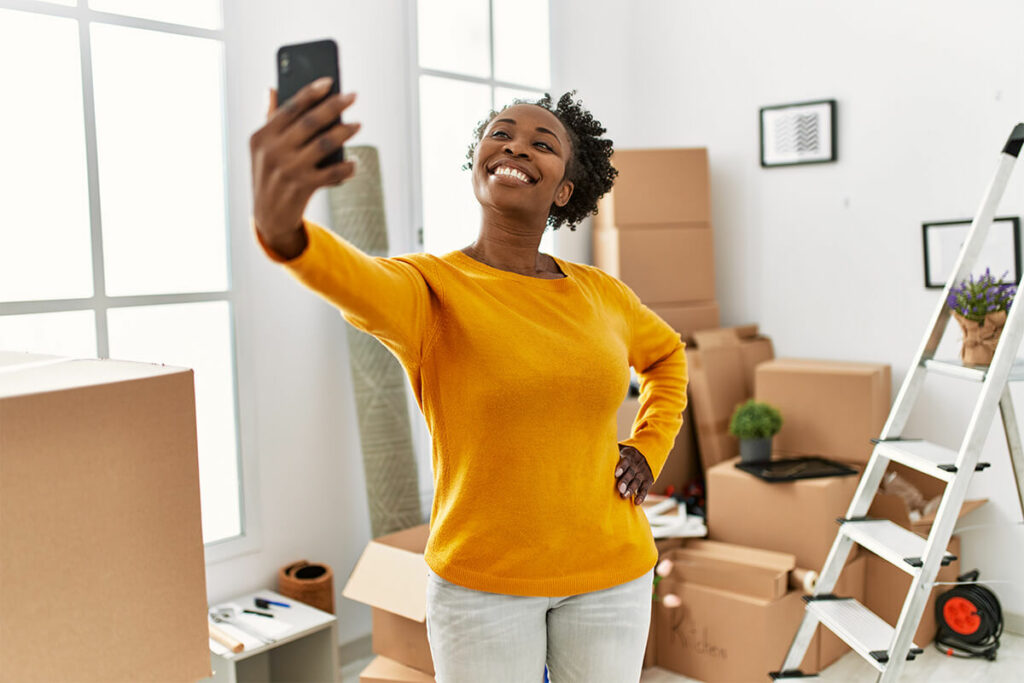 When I started my solo independent life, I won't deny it; I was a bit scared. I experienced a mix of incredibly diverse emotions – from excitement to fear and everything in between. Reflecting on those years today, I realize it was an excellent learning experience.

Therefore, whether you are moving into a new dormitory, a roommate-free apartment, or buying your first house, this article will encourage you to embrace your independence.

If you're already enjoying the independence of living alone and considering a move, you might wonder how to organize the entire process smoothly. In such cases, I recommend contacting professional movers who can handle packing and transporting your cherished possessions.

However, I completely understand that, as a woman, your safety and privacy are of utmost importance to you. That's why choosing a reputable moving company with a proven track record is essential, ensuring you feel secure throughout the relocation process.
Research first, then call
The best advice I can give you is to thoroughly research before deciding on anyone's assistance. Ensuring that the moving company you choose is credible, reliable, and transparent is essential. You can do this in several ways.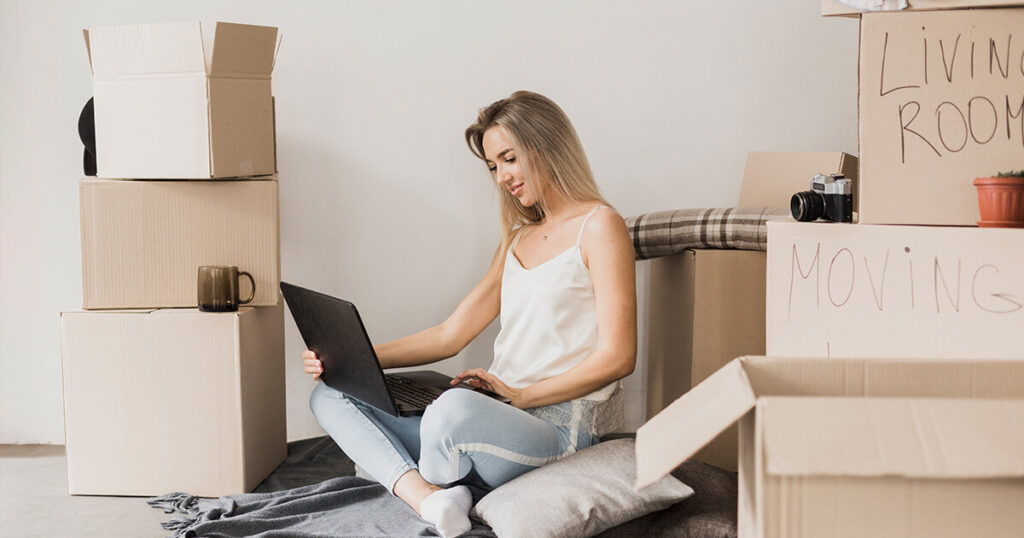 One of them is to check if the company has an active USDOT and MC number. Next, you need to meticulously explore the website of the moving company to assess what type of company it is, how long they have been in business, what they offer, and perhaps most importantly, whether the names of movers and moving coordinators employed by that company are listed on the website. Also, check out their customer reviews, and look them up on popular rating platforms such as Google My Business, Yelp, and BBB.

The next step is to narrow your choices to a few companies that seem the best to you and then start calling each one. A conversation with a knowledgeable moving coordinator can significantly influence your decision. Ask all the essential questions, request precise estimates, and openly inquire about anything you are curious about.
When in doubt, put it on paper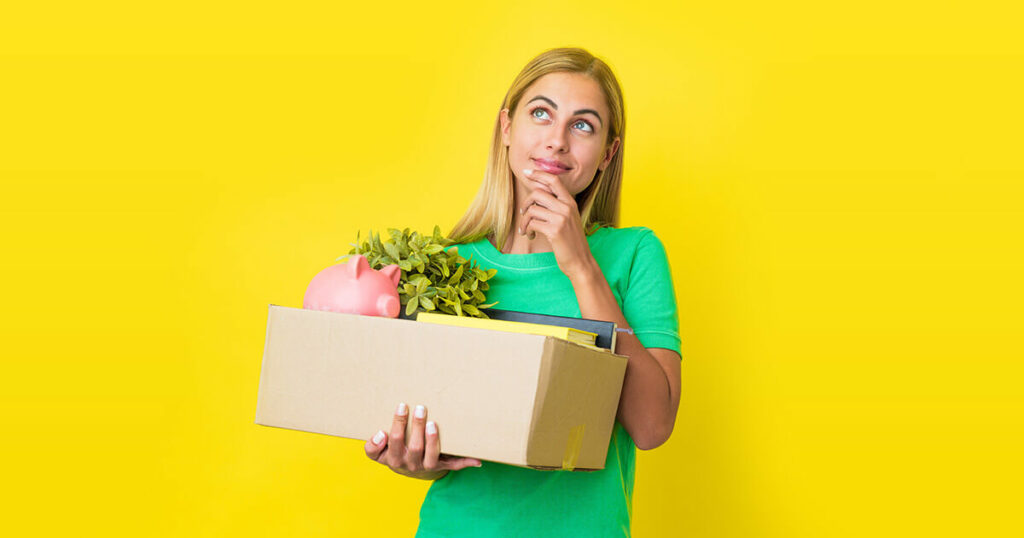 One of the best pieces of advice I've received in my life is that if you have doubts about something, put it down on paper and write down all the pros and cons. If you find it challenging to decide between two or three moving companies, you can list them on paper and jot down the positives and negatives for each. The company with more positives should plant enough confidence in you and aid in making the final decision.
Moving as a single mum with kids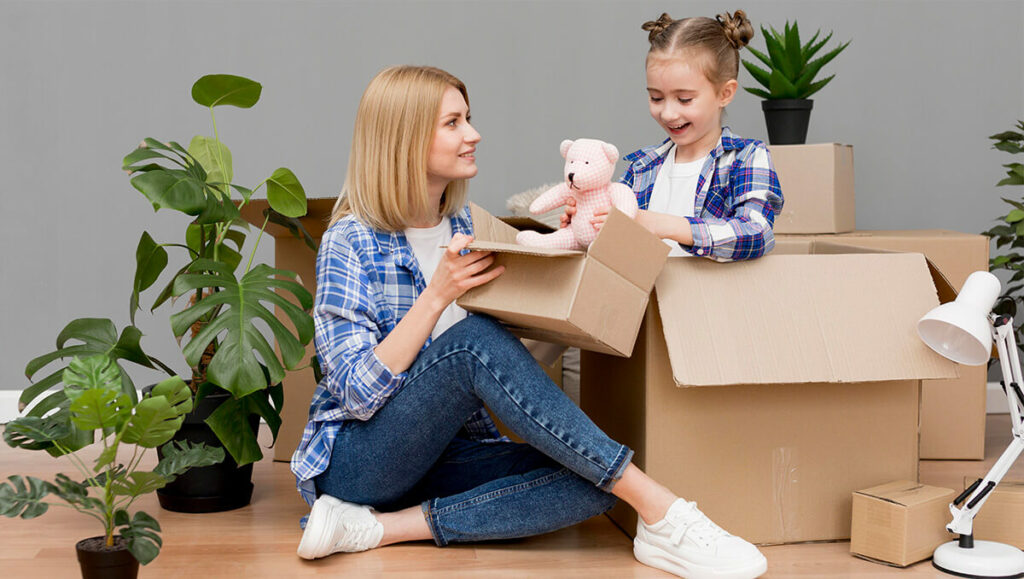 Relocation is always time-consuming and overwhelming, but everything can get even more complicated when you add kids into the picture. Moving with kids can be a whole new level.

First, if you are a single mum, I want to say well done! Well done for everything that you are doing daily. Raising a child truly takes a village, so I can only imagine how difficult it can be.

Start the preparations several weeks in advance. Allowing yourself ample time without feeling rushed can be the critical difference between a smooth, hassle-free relocation and a disorganized one. Moving almost always comes with unexpected tasks, and having that extra time to handle them can make a lot of difference, especially when dealing with kids.

During your conversation with the moving coordinator, you can emphasize that you're moving with children and explain your concerns. Children are creatures of habit, and disrupting their routines can trigger various reactions.

Therefore, it is crucial to talk to your children about the move well in advance. Explain to them why you are moving, highlight all the benefits, and offer encouragement. Some children enjoy being involved in the moving process, so you can organize fun and easy tasks, like putting stickers on boxes, labeling them, or decorating boxes meant for their room.

You can first tell the movers to unpack the children's toy boxes at your new address. This way, the children feel more at home, surrounded by familiar things, and excited to play with their favorite toys.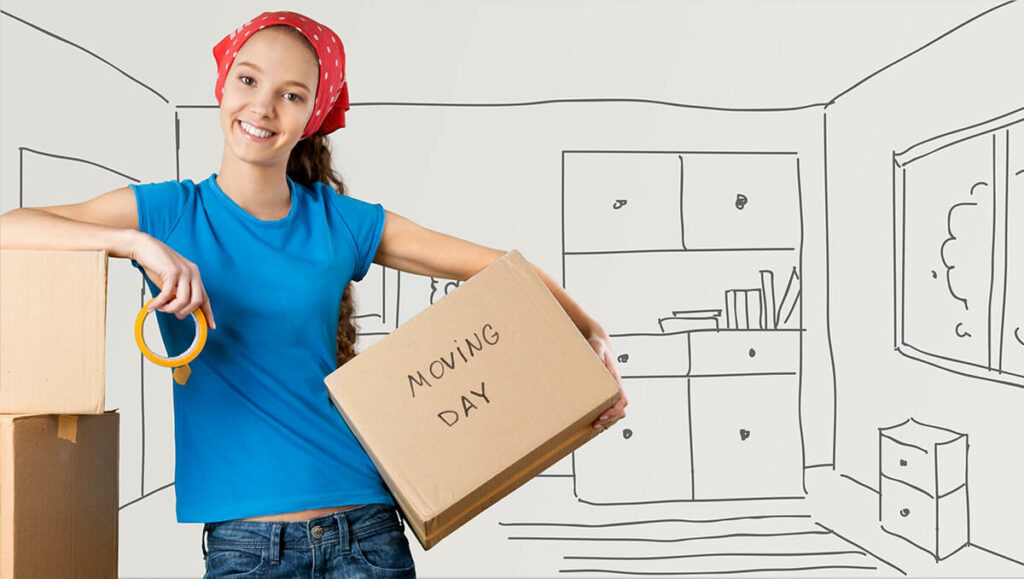 As the moving day approaches, feeling excited and nervous is normal. A million questions might be swirling in your head, but it will all be easier if you truly trust the movers you have chosen.

You can do a few things the day before the move; read more about it in this article. When the movers finally arrive at your apartment or house, you can offer them some quick snacks to create an even more pleasant atmosphere for everyone. Be sure to ask them anything you're curious about, and don't hesitate to provide direct instructions concerning your belongings.
Who runs the world - girls!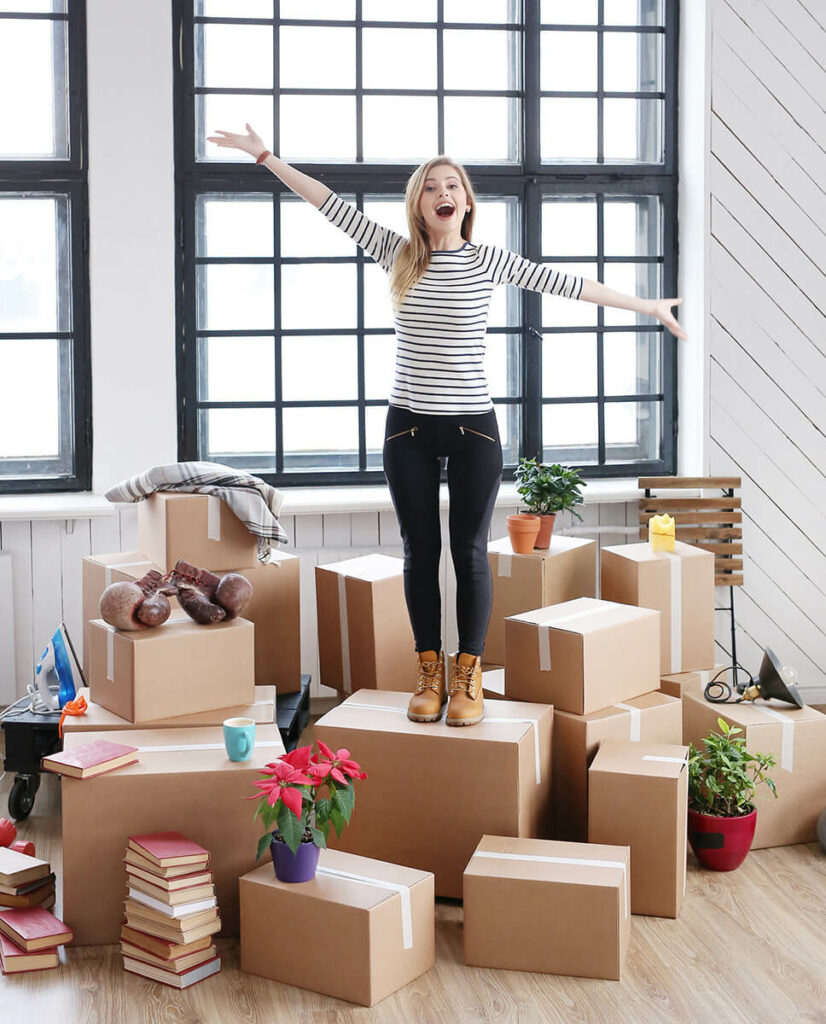 As Beyoncé proclaims in her iconic song, Run the World (Girls); women genuinely know how to run the world. Although we are often perceived as the gentler sex, we are more resilient than meets the eye and capable of accomplishing so much independently. Scientifically proven, women are faster and better at organization and multitasking, the two essential qualities needed for a successful move.

Moving can be a thrilling yet demanding experience, but with these practical moving tips for women living alone, you can navigate the process more quickly and confidently.

The advice you read in this article will help you organize your move more efficiently and make you feel safe and secure throughout the process.