Relocation can sometimes feel like navigating unknown and scary territory. It's like a maze; you are trying to find the best and the fastest way out.
Do Movers Bring Packing Materials On Moving Day?
If you're moving to a new home, you're bound to have many different questions. One of them is: Will the movers come with packing supplies when the big day arrives? The answer to this can significantly impact the success of your upcoming move.

We're here to unravel the mysteries surrounding packing materials and equip you with a treasure trove of insights and advice for a move that's anything but stressful.
The Importance of Proper Packing Materials
There are many essential aspects to consider on your moving day, but having quality and diverse packing materials with you is undeniably one of the most vital. If you want your belongings to arrive safely at your new place, you must piece together several puzzle pieces.

Every box, every piece of furniture, and every cherished possession deserves the safeguarding that only proper packing materials can provide. From sturdy cardboard boxes designed to withstand the rigors of transportation to specialized packing paper and bubble wrap that shield delicate items from harm, these materials form the foundation of a seamless relocation process.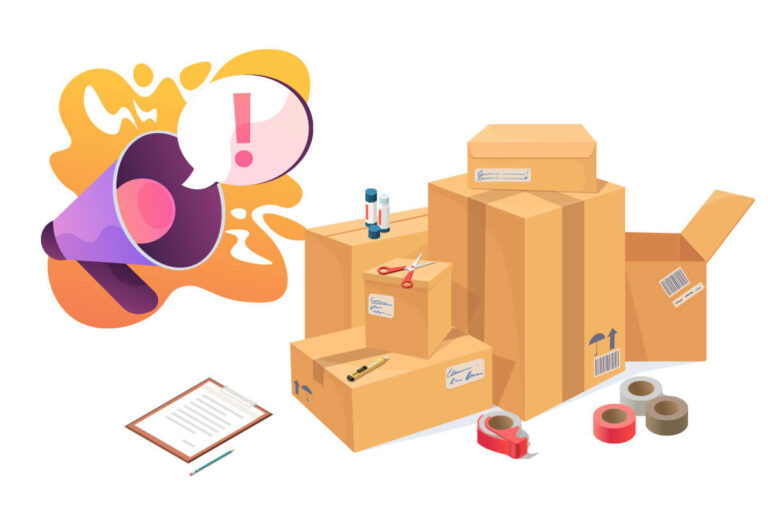 What Packing Materials Do Movers Always Bring?
The Movers Arsenal, as we like to call it, contains several essential moving supplies and various-sized boxes. You can bet your bottom dollar that our professional movers will arrive with a truckload of packing materials to make your relocation fast and efficient. We have everything you need for safe and efficient packing.
Different types of boxes

– Sturdy moving boxes are the backbone of any successful move. You can choose from various styles and sizes of boxes, from small, medium, large, or dish boxes and special wardrobe boxes for your hanging clothes. Each is unique and has a specific use.
Packing paper

– Packing paper is a must-have when moving. It's there to protect all your belongings. Quality packing paper is essential to keep your items safe during transportation.
Moving blankets

–  When loading up the truck, these blankets wrap your furniture, TVs, and delicate items as a protective shield against bumps and scratches. 
Bubble wrap

– Few moving companies use this, but you can always buy some bubble wrap yourself. It protects your items, especially if they're delicate or valuable. Bubble wrap is like body armor for your fragile possessions, ensuring their safety throughout the moving process.
Packing tape

– When it comes to packing tape, think of it like a trusty lasso, keeping those cardboard boxes in check. Packing tape ensures that your boxes are securely sealed to prevent potential issues during the transportation, loading, and unloading.
In most cases, movers will also bring their reliable moving equipment. Moving gear helps professional movers complete the move faster and more efficiently, ensuring everything goes according to plan. Moving dollies and power tools are just some moving equipment professional movers bring and use regularly. Power tools are mainly used for disassembling and reassembling furniture, while dollies are versatile tools that make transporting heavy and bulky items more accessible and faster.

A moving dolly is a super-smooth, heavy-lifting sidekick on wheels. There are several types of moving dollies; each has a specific use and is immensely helpful to movers.

With these essential moving tools and an experienced team of movers, you will have a smooth-as-butter moving experience!
Do Moving Companies Sell Moving Boxes?
Let's face it: if you are planning to move and are feverishly searching for the right supplies, you have probably Googled "cardboard boxes for moving near me or what packing materials do I need to move?"

Luckily, certain moving companies offer great and reliable moving supply kits containing multiple cardboard boxes in different shapes and sizes and other essential packing materials.

Those moving bundles can often arrive at your front door whenever suits you the best. This means you can buy boxes after contacting your local moving company and gathering all the necessary information.

The precise scope of inclusions might vary depending on the selected moving company and the chosen package. Although Zip Moving and Storage is a moving company that offers moving bundles, only some companies can provide you with specialized moving kits.

That's why it's also important to highlight that you should always check if your chosen moving team can provide this service.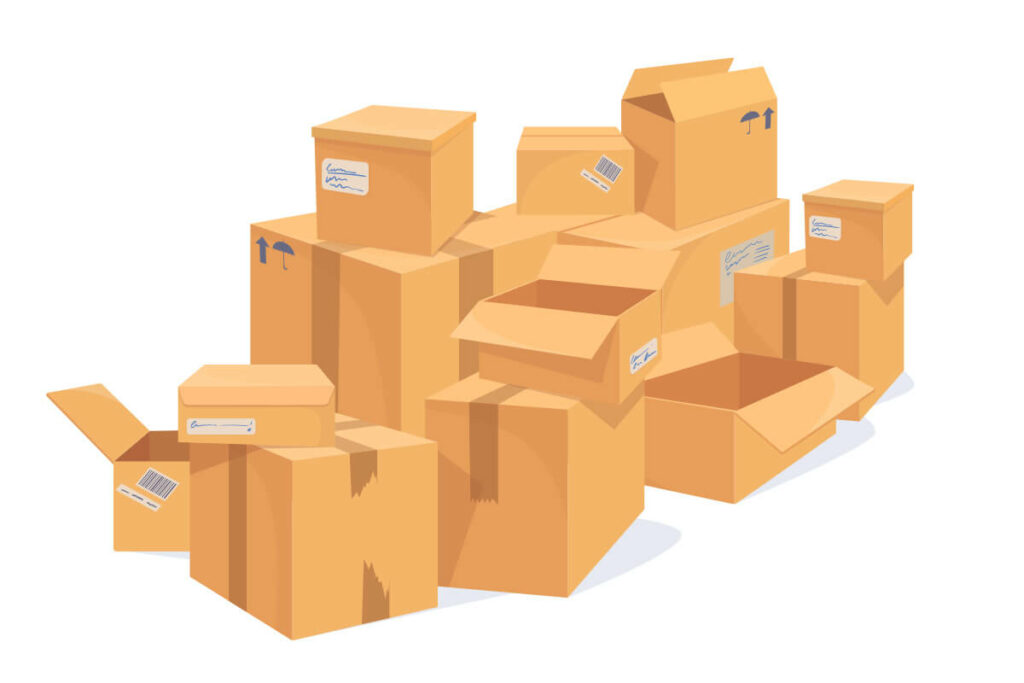 Where Can You Buy Boxes For Moving?
Zip Moving & Storage is your one-stop solution for a seamless relocation, with all the necessary moving supplies. Our moving supply bundles are customized to fit the size of your home, whether it's a cozy studio or a spacious three-bedroom house. These kits contain everything you need to pack and transport your items efficiently.

Additionally, you can purchase moving boxes at the following locations:

Amazon

Home Depot

Lowes

U-Haul

U-Line

These places are verified to provide good-quality boxes for packing your belongings. Please note that the actual box sizes, shapes, and the quantity of tape may vary significantly at different store locations. Furthermore, the assortment of moving supplies and kits can differ from store to store.

Another great idea is to find already-used moving boxes in good condition that can significantly help you with your moving needs. Some people may choose used boxes for packing. You can find them in many different places, such as:

Grocery stores

Community groups

Bookshops

Coffee shops
Do Moving Companies Pack For You?
The short answer would be yes; of course they do! Typically, you can choose between several packing services and options.

Experienced packing professionals can efficiently complete the task on a moving day or a day before, depending on the size of your current house or apartment. Upon arrival at your new home, they can also handle the unpacking according to your preferences. 

Here is a handy tip for all you folks gearing up for an upcoming relocation. Packing materials often come with a higher price on a moving day, especially compared to moving bundles you can order weeks in advance. You can have them delivered right to your doorstep at your convenience.

These services offer the advantage of allowing you to dedicate your time to family and other essential tasks like completing the cleaning and decluttering of your home.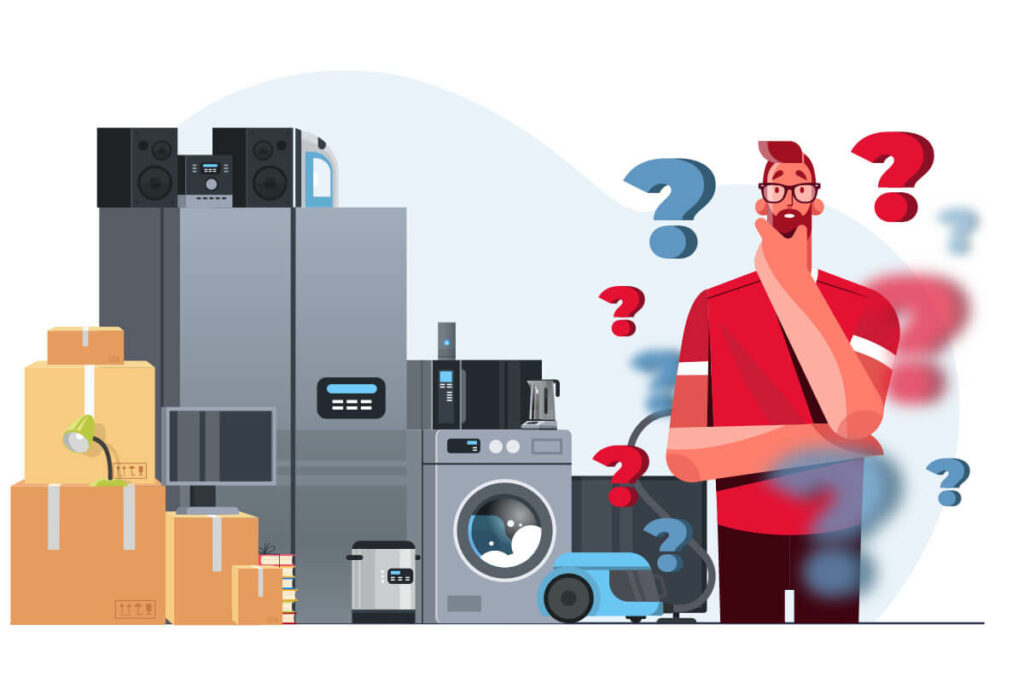 Are You Ready To Determine Which Boxes Could Come In Handy?
Deciding which boxes will be helpful to you depends on your specific needs and the items you plan to pack and relocate to your new home. You should consider the size and durability of the boxes. Also, pay attention if you need some specialized packaging requirements for fragile or valuable items.

Once you understand your packing needs, you can select the appropriate boxes, such as small, medium, large, or specialty boxes for specific items like electronics or wardrobe items.

If you decide to move, our moving company is just one phone call away! You can call us or email us, whatever suits your needs better.

Get your free and precise moving quote with one of our trusted moving coordinators within a few minutes. If you need only moving boxes, no worries – our moving bundles are always available! Zip Moving and Storage is here to make your relocation a positive and enjoyable experience.