Leaving an apartment that is not yours means you will have to learn how to repair your rental apartment before moving out. This is a step all renters must take if they want to get their deposit money back. And this step is not that hard – if you plan everything correctly, you will be able to repair everything on time and get your money back.
Check out these useful tips
Rules to follow when repairing rental apartments
Before you search for movers near you, take a good look at your apartment and see the principal damages. Here is what your primary focus should be and the rules you need to follow:  
Repair holes in the walls
Paint the walls in the original color
Check the plumbing
Remove scuff marks
Repair holes in the walls
Once your expert packers and movers are done with their service, you can take a good look at your apartment walls. If there are small holes made from nails or screws where shelves used to be, use spackling paste to fill out those holes. Take the paste and a putty knife, spread this on the hole, and make it even to the wall. Use sandpaper to even the surface and to get rid of extra material. If you have a large hole, use joint compound and drywall to fix it. Here is how to fix a large hole in a couple of steps: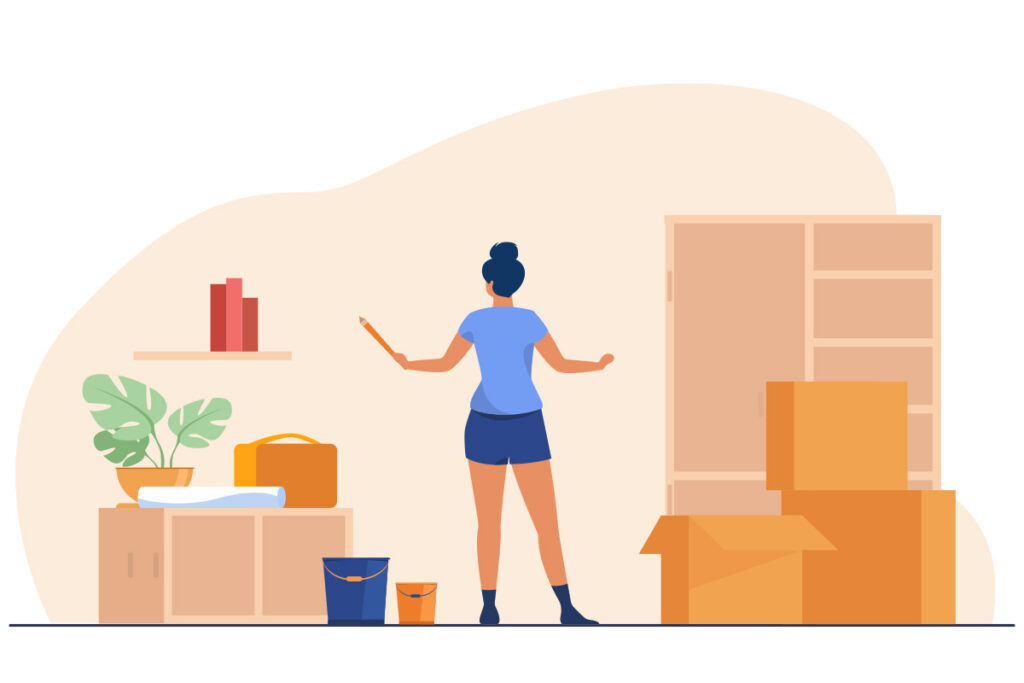 Step 1

– Draw a square around the hole with a couple of inches to spare in each direction. 

Step 2

– Take a drywall saw and cut the square.

Step 3

– Take a piece of plywood a couple of inches larger than the hole and place it inside. 

Step 4

– Screw the plywood to drywall so there is enough plywood on the edges of the hole where you can screw in your drywall patch. 

Step 5

– Cut the piece of drywall to match your square hole and screw it to the plywood.

Step 6

– Cover joints with the joint compound and sand everything to the same level.
Paint the walls in the original color
Whether you are relocating in the summer or winter, you will have to repaint the whole apartment to get your deposit back. As you know, nothing is worse than moving into a new home that is not freshly painted. This is done not only because of aesthetics but sanitary reasons as well. If you don't know what color the apartment had before you moved in, ask your landlord which color they prefer. Do the painting after all your items are placed on a moving truck, and make sure to protect the floors before you start.
Check all the house's plumbing for dripping taps or leaky shower faucets. If there are any significant problems, you should hire a professional plumber to fix them. Also, while you are checking the plumbing, make sure you check all the light bulbs and batteries in the smoke detectors. Replace the ones that are not working with new ones.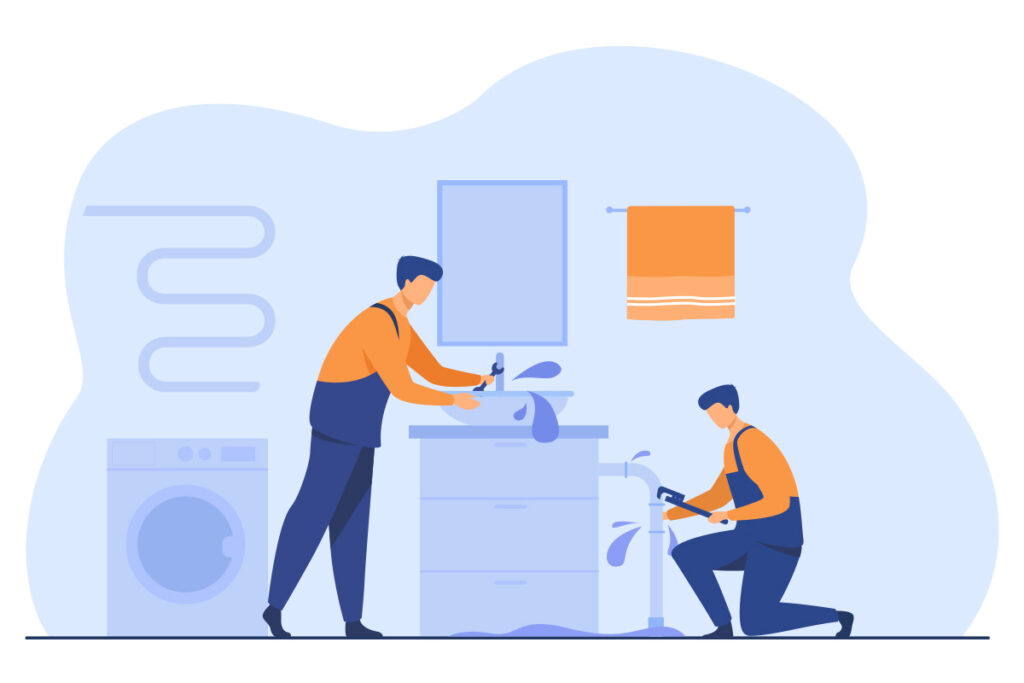 Even if you plan to repaint everything, you must first remove all the scuff marks from your wall and floors. You can do this before moving day arrives, but in our experience, it is better to do it after your local movers finish their moving service. Take a soft cloth, dish soap, warm water, and baking soda. Mix the water with soap and dampen the cloth. Once you do this, gently rub the scuff marks. If the marks are not coming off, try to put some baking soda on the cloth and repeat the process.
When searching for the best local movers near you, make sure you find a company that offers a disposal service. This will make your cleaning much easier and the stress of moving much more manageable. And once everything that doesn't belong in the apartment is gone, you will be able to do a deep cleaning of everything. Be very thorough with this because it is one of the major setbacks you can face in getting your deposit back. Also, once you clean everything, you will be able to see if there are any other damages you need to fix.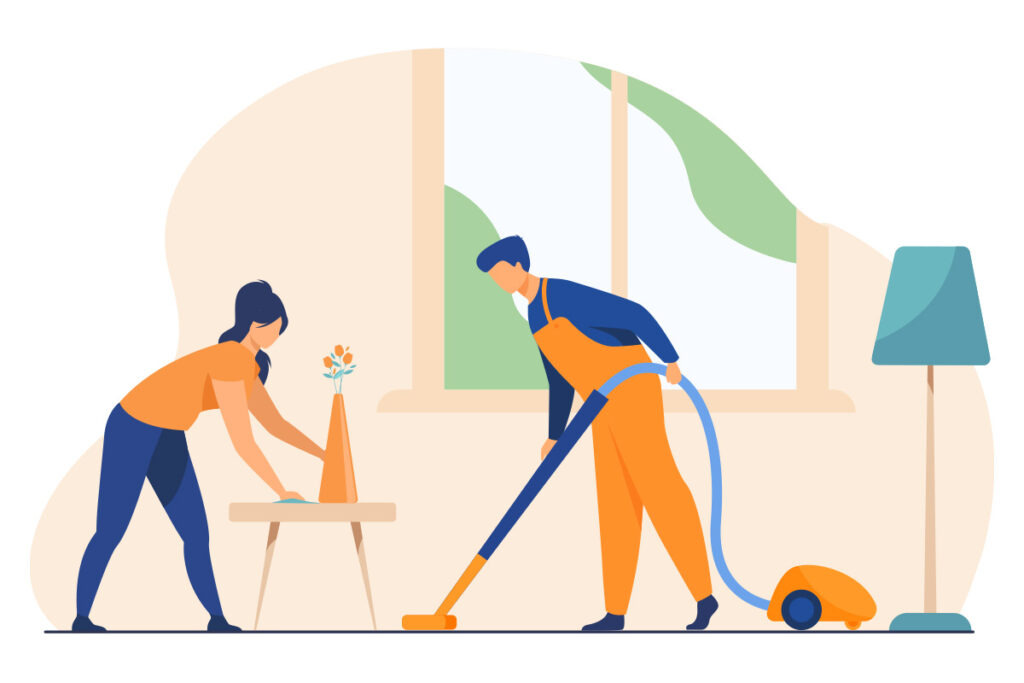 Find the best movers near you to make the whole process easier
If you hate moving and are under a lot of stress due to all the repairs you need to finish before your day for leaving the apartment arrives, we strongly suggest you hire professional movers to help you with your move. They will come to your house, pack, wrap and dispose of any unwanted furniture in a couple of hours so you will have time to do all the repairs. Contact Zip Moving & Storage today and find out what other services we offer to make your move one of the most enjoyable experiences in life!