Moving day can be a long and exhausting process, so fueling your body with healthy and energizing snacks is necessary. Staying organized and hydrated is essential while dealing with all those tasks because moving also requires a lot of physical and mental energy. Having the right moving day snacks can be a real game changer.
Easy and quick snacks for moving day
Whether you're moving across town or across the country, having the right snacks on hand can make all the difference in keeping you concentrated and alert throughout the day.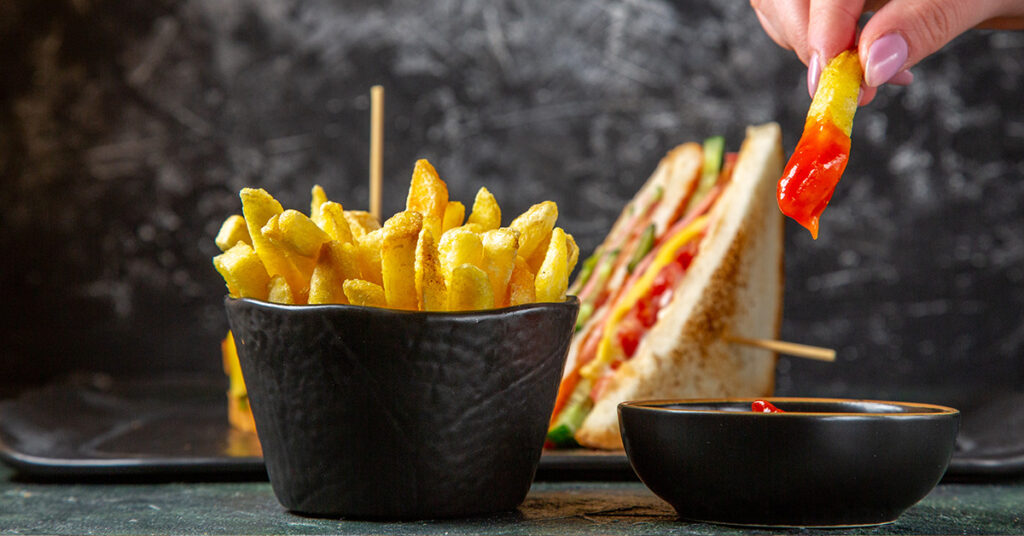 Preparing healthy moving day meals may sound like a long process, but in reality, you can prepare great meals rather quickly. That's why we found some delicious recipes for your moving day. They are incredibly healthy, tasty, and easy to make. Here are some clever food ideas that are perfect for moving day.
Granola bars are a great snack option for moving day. They're portable, filling, and often contain carbohydrates, protein, and healthy fats to help satisfy you. Look for bars that are low in sugar and made with whole-food ingredients. All you need is old-fashioned rolled oats, some nuts, and dried fruit (choose your favorite). You can also add honey or brown sugar, or some other extract.
Chicken wraps are healthy snacks and easy to make at home. They will definitely keep your belly full during the exhausting moving day. Cook the chicken breasts until they are no longer pink in the center. 

Season them with salt and pepper. After that, place tortillas on a flat surface and spread ranch dressing evenly on each tortilla. If you like, you can add ingredients like avocado, bell peppers, cucumbers, or any other vegetables of your choice. You can also use different sauces or dressings to add more flavor.
Southern Fried Green Tomatoes
This classic Southern dish is nutritious and relatively easy to make. We like to call it a perfect moving day snack because it will keep you full and energized. You only need to slice some green tomatoes and whisk eggs and milk together. Combine it with flour, salt, black pepper, and pepper. Fry the tomato slices in the hot oil for about 2-3 minutes on each side or until golden brown. As we said, it's effortless to make, so it shouldn't take you longer than 15 to 20 minutes.
When moving, you probably won't have much free time. That's why we focused on easy and fast recipes that you can customize along the way. You can add special touches and enjoy all your favorite flavors.

If you are moving during the peak of the moving season (summer months), then we recommend making this healthy and refreshing salad for you and your loved ones. It will keep you full and hydrated throughout the day. This salad is versatile and can be customized to your liking by adding or substituting different vegetables, fruits, or proteins. All you need are mixed greens, tomatoes, cucumbers, feta cheese,  extra virgin oil, vinegar, salt, and paper. Mix it all together, shake it well, and you are ready to go!
Cheese toast is a simple and tasty snack or light meal that can be made quickly and easily. Here is a basic recipe. You can experiment with different types of cheese and toppings to create your own unique variations of cheese toast. You basically need only three ingredients:

After you gather the ingredients, place slices of bread on a baking sheet or toaster oven tray. Next, spread a thin layer of butter or margarine over each slice of bread. Sprinkle shredded cheese evenly over the bread slices, covering them completely, and broil for 2 minutes. This can be a quick and great snack for the entire family.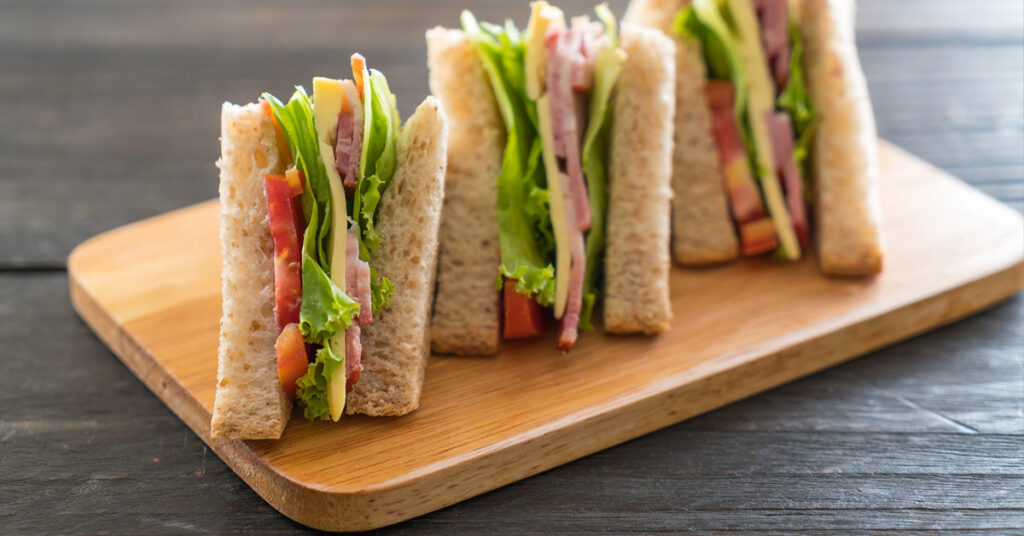 Picture the following scenario: you've got a team of incredible movers who have been working hard for hours, meticulously packing all your belongings. All of a sudden, you get the idea that you should probably treat them with some delicious snacks. 

That can be a great way to show your appreciation for them. Yet, you wonder, what would be the perfect snack for hardworking movers?  You will need something nourishing and delicious that will give them an energy boost. After all, they say the way to someone's heart is through their stomach, and that can apply to various aspects of life.


Sandwich Platter

– I'm ready to bet that your movers will be delighted if you offer them a plate with various sandwiches. You can make them with different flavors and cut them into smaller, easy-to-handle portions. I am confident they will vanish in a blink of an eye.

Chocolate Brownies

– Who doesn't love delicious, creamy, and chocolatey brownies? These treats are a true paradise for all dessert enthusiasts, and we're confident that the movers will love them too. Besides, they need the energy to pack and transport tons of stuff, so a sugar rush will definitely come in handy. 

Fresh fruit

– Fresh fruit is always a great and healthy option to refresh your movers and provide them with enough hydration throughout the day. My suggestion is to make creative and colorful fruit cups decorated with whipped cream or yogurt. Chop the fruits into small pieces and make sure to have a diverse selection.

Pizza

– No need to worry and spend time making pizza dough from scratch. Moving involves a ton of tasks, and we get it! That's why it's a brilliant idea to simply order some delicious pizza and treat your hardworking movers. It'll put a smile on their faces and make a moving day a breeze!
Popular food bloggers and their ideas for moving day snacks
You can always turn to real professionals if you want to learn even more fun and healthy snacks. Food bloggers are not just passionate about food and healthy living, they are also writers, chefs, and talented photographers. They know special techniques and are incredibly creative in the kitchen, making some of the best and most delicious meals for people of all generations. Many of them have easy recipes, perfect for your moving day.  Check out these amazing and easy moving day recipes!
Snacks for long-distance moving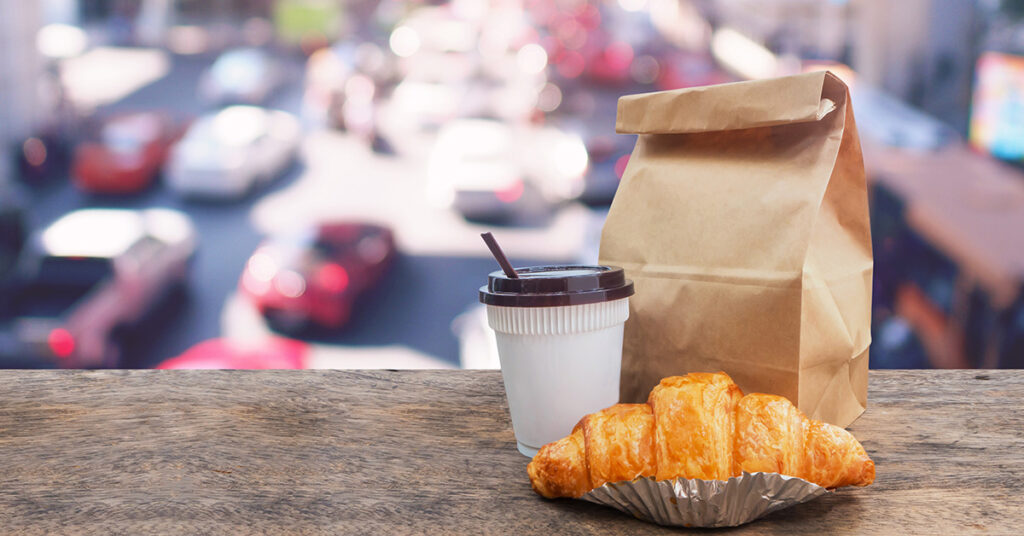 A long-distance move can be a demanding task that requires a great deal of planning and careful preparation. You should start planning it weeks in advance. When it comes to food, it's crucial to select snacks that are not only delicious but also easy to pack, transport, and eat on the road. Here are a couple of our ideas:
A traditional snack perfect for long-distance moving because it's lightweight, easy to store, and provides a quick energy boost. You can make your own trail mix by combining nuts, seeds, dried fruit, and dark chocolate chips.
This is a great snack option for long-distance moving because it's high in protein and doesn't need to be refrigerated. Just make sure to choose a brand that's low in sodium and doesn't have any added sugars or preservatives.
Hummus is a protein-rich, savory dip that pairs well with crunchy veggie sticks like carrots, celery, and bell peppers. Pack them in a container with a lid to keep them fresh and prevent spills. We guarantee that this is a snack you will enjoy during your long-distance move.
Snack ideas for kids on a moving day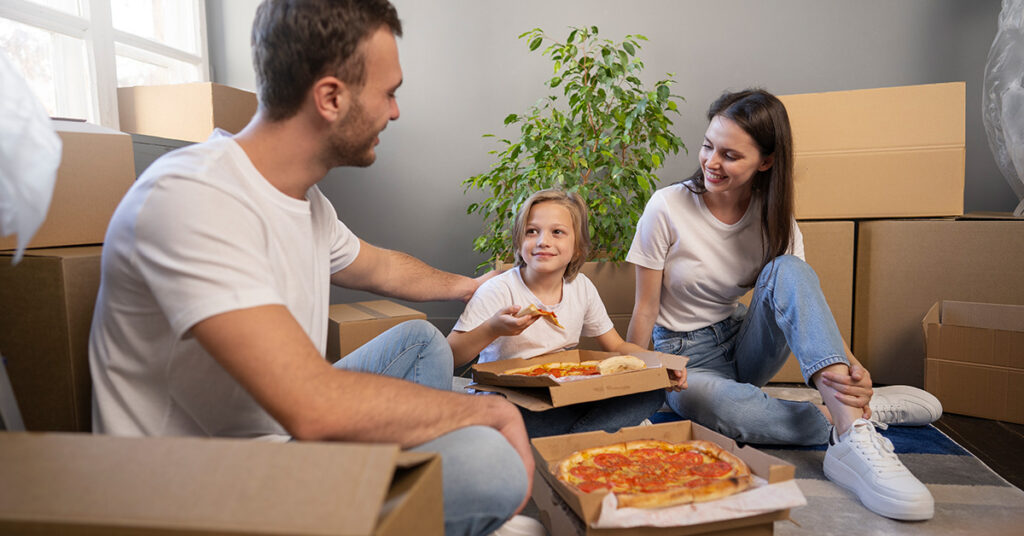 Kids love their routines and familiar surroundings, so moving with kids becomes even more difficult for parents and everyone involved in the whole process. Your job as a parent is to make that transition as easy as possible for your little ones. Food also plays a significant part in making the moving experience for your kids enjoyable, so we came up with some easy and fun snack ideas to keep your kids full and animated.
Fruit kabobs are a fun and colorful snack that kids will love on a moving day. They are healthy, interesting to look at, and packed with vitamins and minerals that can keep your child healthy and energized. Making them is also quite easy, and it won't take you a lot of time. Just cut up fruit into bite-sized pieces and thread them onto skewers for a fun and colorful snack. You can also drizzle them with honey or yogurt for added sweetness.
Smoothies are a great way to sneak some fruits and veggies into your kid's diet. You can make them with their favorite fruits, yogurt, and milk for a healthy and delicious snack. We recommend using colorful ingredients such as berries, kiwi, mango, spinach, and carrots. The vibrant colors will make the smoothies more visually appealing and attractive to kids.
Energy balls are a great snack for kids because they're bite-sized, portable, and full of nutrients. You can make them with peanut butter, oats, honey, and chocolate chips for a fun and delicious snack.
Additional tips for preparing moving day food
By following these tips, you can ensure that you will have plenty of delicious and nourishing food to keep you fueled and energized during your move.
Go to the grocery store a couple of days before your moving day

Prepare meals in advance

Choose non-perishable foods

Always have nutritious snacks on hand

Create a meal plan several days before 

Pack snacks in resealable bags

Include a variety of snacks
Satisfy your hunger with these delicious snack ideas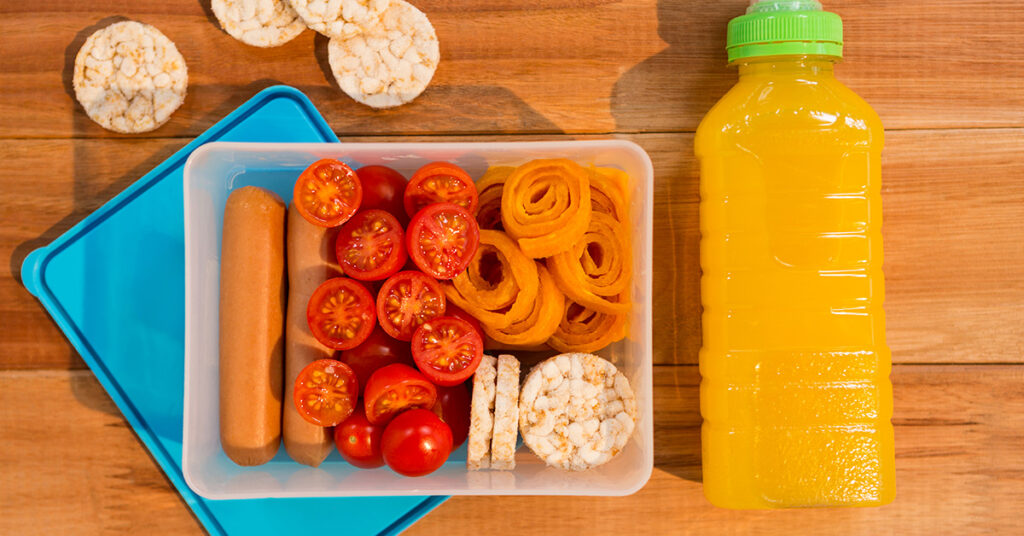 As we previously stated, moving day can be long and stressful. Between packing up your belongings, loading them onto the moving truck, and then unpacking everything at your new place, it's easy to lose your appetite. Planning meals ahead for the whole family can minimize tension on your moving day, and you will have one less thing to worry about.

Remember to stay hydrated by drinking plenty of water or sports drinks. By fueling your body with energizing snacks, you'll be able to power through your move with ease and efficiency. Try to choose portable, easy-to-eat snacks that provide a mix of carbohydrates, protein, and healthy fats to keep you going throughout the day.

Hopefully, you liked all those moving day food ideas from our list, so stay energized and have a happy move! We are here to help in every possible way.