Maryland is full of fantastic sights and places that will positively surprise you!  The Atlantic Coast, with its stunning beaches and the Blue Ridge Mountains of Appalachia, create some of the most spectacular landscapes in the area.
But what else makes Maryland a perfect place to live?

Well, the list is quite long and impressive. Maryland is home to some of the best schools in the United States. Proximity to several U.S cities and a diverse cultural scene make Maryland a fantastic place for many young professionals and students.

Living and studying in Maryland allows you to interact with different cultures and offers many excellent job opportunities. A good education is essential; Maryland can offer some of the best schools and universities.

Enrolling in a higher education institution can be an incredibly daunting experience. You will have to face many new challenges, which can sometimes feel overwhelming. No matter how hard it may seem, it's important to remember that proper education can help you progress and thrive in life and your future career.

Without further ado, let's delve into some of the most popular colleges in Maryland!
Relocating to the University of Maryland
Located between Washington, D.C., and Baltimore, the University of Maryland provides its students with a splendid suburban lifestyle. As one of the area's most prominent and popular universities, the University of Maryland has a special spot on our list. 

Student life is not always easy; sometimes, it can be full of challenges. That's why choosing the university that suits your needs best is essential. The University of Maryland will allow you to invest in your education in the best possible way.

Founded in 1856, the University of Maryland allows you to choose from a wide range of programs in different fields. It is ranked #59 in National Universities, making it one of the best universities in the area.

As one of the most popular universities, it is no wonder that the acceptance rate is around 49%. Admissions are competitive, but if you work hard enough, you can enroll in this college without problems.
Relocating to the United States Naval Academy
The United States Naval Academy has a remarkable reputation and is 6th on the list of best colleges. It also has a great campus that stretches over 338 acres. Here, you will be able to get the best possible education and make new friends along the way.

The United States Naval Academy is one of the country's best and most prestigious universities, so it's no wonder its acceptance rate is around 9%. That means that for every 100 applicants, nine are admitted. 

Bright, ambitious, and hard-working students are usually the ones that do get in. The environment is incredibly challenging, forcing young people to grow and develop. You can expect a busy lifestyle filled with studying, sports, and military training.
Relocating to St. John's College (MD)
St. John's College is one of the nation's best private liberal arts colleges. The quality of this university and its professors is outstanding. This college has dual campuses in Annapolis, Santa Fe, and Maryland.

Interestingly, St. John's avoids modern books and lectures, favoring a series of manuals.  Your grade will depend on your participation, hard work, and papers. The program consists of:
Literature, philosophy, and political science courses

Mathematics and laboratory science 

Language courses

Many refer to St. John's as one of the most intellectual colleges in America. There, you will be able to learn more about Plato, Virginia Woolf, Albert Einstein, and many other important and influential names in science and literature. 

St. John's will allow you to expand your knowledge and explore philosophy, math, politics, literature, and science. The heart of St. John's college is excellent books and fascinating discussions. 

Students are encouraged to invest in their education and intellectual community. Engaging in conversation is extremely important in St. John's. That's why this college offers terrific opportunities for all ages.
Relocating to Loyola University Maryland
Our list wouldn't be complete without adding this outstanding college in Baltimore, Maryland. The university is famous for its excellent students and vibrant campus life. 

It was established in 1852 by John Early and eight other members of the Society of Jesus. Loyola's stunning Gothic architecture and pedestrian bridge are some of the most recognizable symbols. The university nurtures Jesuit philosophy and offers fantastic programs for all students.

Loyola University Maryland is impressively ranked as one of the best colleges in the country, proudly taking place number 4 on the list. Students are encouraged to get involved with clubs and organizations on campus. 

The school is also famous for its outstanding recreation and fitness program that features a swimming pool, sauna, hot tubs, and climbing walls. The best way to learn about Loyola is actually to visit it! 

First-year students are required to stay on campus, but many students decide to stay on campus for all four years, creating an incredibly diverse and thriving community.
Relocating to McDaniel College
Founded in 1867, McDaniel College offers many student services. The most popular majors at McDaniel College include Business, Administration and Management, Political Science, and Government. 

If you decide to apply to McDaniel College, you will find yourself in a welcoming environment.  This private liberal art college has a thriving community of 1,600 undergraduate and 1,400 graduate students. 

McDaniel College will help you become your best self by offering exceptional programs and student services. You will be surrounded by people who know how to inform and influence young students in the best possible way.
Excellent student moving service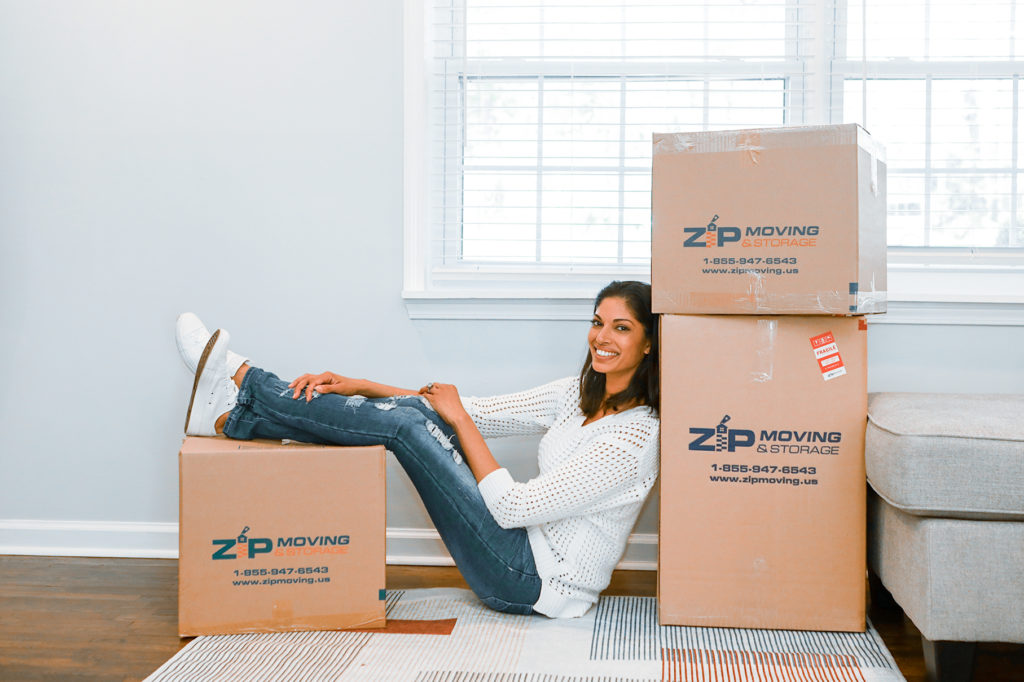 Relocating because of the university is a significant and life-changing decision with many challenges. Our student moving service can help you with your upcoming relocation. 

Your first move can be stressful and exciting at the same time, especially for young students. You are starting your new academic and personal life, which can seem overwhelming.  

Despite all your worries, our moving student service ensures you have everything you need to make the transition seamless. With Zip Moving & Storage, you can have peace of mind while relocating to your new college dorm or apartment.
Going to college and moving for the first time are momentous occasions. For many young people, it will mark the first time leaving the family nest for an extended period. 

Choosing the right school is never easy, but everything is manageable with some help and guidance.

Therefore, don't be afraid to embark on your new journey. Getting an education and diploma means a lot, so be open to meeting new people and discovering new places. Moving and changing familiar surroundings can be incredibly stressful, so pay close attention to your mental health. 

As a professional moving company, we have moved many happy students to their new colleges, and we look forward to relocating new students each year. Maybe you can be the next one, contact us and get your free quote today!