Hitting a milestone in a relationship is always an exciting moment – but it can also be quite intimidating. Moving in together is one of those events many couples postpone as they are unsure if the moment is right for such a commitment.
Moving In With Your Partner
Moving in with your partner includes several changes and adjustments, so couples don't know what to expect from such a step. More importantly, they wonder if they are on the same page regarding this decision.

In this post, we'll go through the main points you should consider before committing to life together, but also check if you're ready to move in with your partner.
What to expect when moving in with your partner
Moving in with your boyfriend or girlfriend is nothing like having a roommate. Being connected by a romantic relationship makes sharing a living space very different. That's why you should prepare for this step and know what to expect from your life together.

Communication and understanding will be key to a successful cohabitation, and it can be a rewarding experience as you build a life together.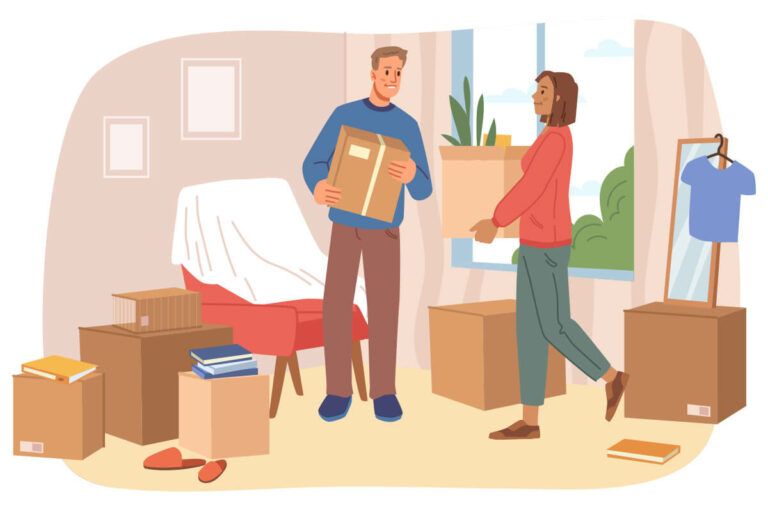 The idyllic image of your significant other might change
You may be at the point in your relationship where everything is fantastic, and you see your significant other as pure perfection.

Unfortunately, this might change, as you'll spend much more time together after moving in. It's natural to see the other, more relaxed side of each other and learn about the habits you haven't seen before. But that's not something you should worry about.

It's a way to evolve in a relationship and become more accustomed to each other without affecting your love and affection.
Unless you've lived with your family members until now, you might experience some privacy issues after moving in with your significant other. Switching from living alone to sharing your space with someone 24/7 can be challenging, but preparing for the move and the right mindset can help you adjust. Give both of you time to adapt and to be open about what's on your mind.
There will be some disagreements
No matter how much you love each other, there will probably be some arguments and disagreements after moving in together. Usually, this is about minor daily issues, such as sharing the living space. This doesn't mean you don't love each other anymore – it's a way of adjusting to each other and creating a balance in the shared living space. The best advice you can learn is to be tolerant and patient, but also learn how to set boundaries and be clear about your worries. Communication is key!
Signs you're ready to move in together
Am I ready to move in with my partner? Couples often need clarification on their compatibility as roommates and partners, so they don't discuss sharing a home. Here are the signs you're ready for the big step forward in your relationship – making a home together.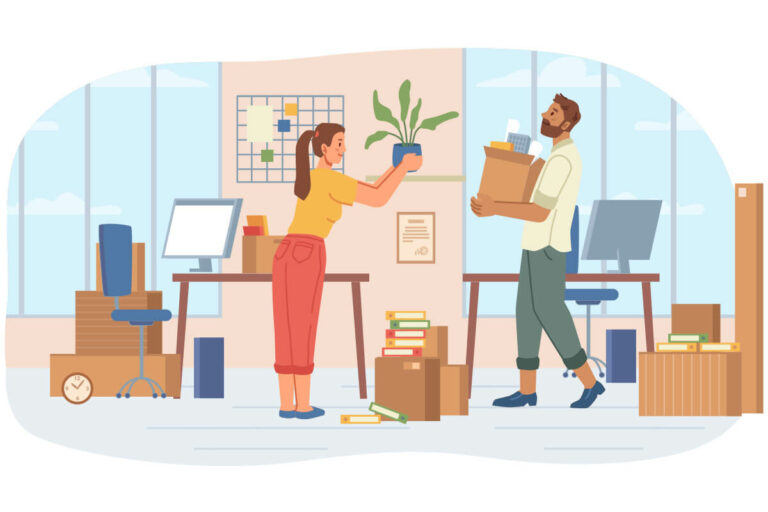 You both see the future together
One of the main signs you're ready to move in together is that both parties are exclusive in the relationship. You're clear about where your partnership stands, and you both see you as a couple in the future.

Moving in together without long-term plans is risky, so be sure to do the talk before making this commitment. You must be on the same page about the future together, which makes moving in a logical step. Again, open communication is the key – don't make assumptions that might lead to disappointment in the future.
You're okay with the changes
Even though living together with your loved one has so many benefits, there are things you might have to sacrifice. Independence and total privacy are some of them. You need to be okay with sharing the living space with someone else and all the changes that come with it – and if you're already there, moving in together is the right thing to do.
You know your partner's highs and lows
Before moving in together with your partner, you must have gone through both positive and negative situations. This means you should know how your partner deals with crises, reacts in positive and negative situations, deals with responsibilities, and more.

This will help you avoid disagreements and disappointments and build better-coping strategies now that you share the living space. Dating is often a lot different than living together, so it's crucial to get to know each other better before leaping.
Your lifestyle is (somewhat) similar
Everyone's unique, but to live with someone, it's good to have a similar lifestyle and outlook on life. This includes space management and needs, making financial decisions, dealing with crises, etc. Ensure you are generally compatible to adjust and manage minor differences and disagreements easily.
Communication isn't a problem
Expressing love and affection is important, but communicating problems, worries, and plans is essential for sharing the living space. Make sure you know how to listen to each other, appreciate opinions, and be able to express your feelings clearly. This will be more than helpful in your life together and make it easier and more enjoyable.
Tips for moving in with your significant other
Even the best of relationships can experience troubles when the time comes to move in together. It's a natural response to change, and fortunately, there's a way to make things a lot smoother. Here are some tips on making the big move more manageable for both of you.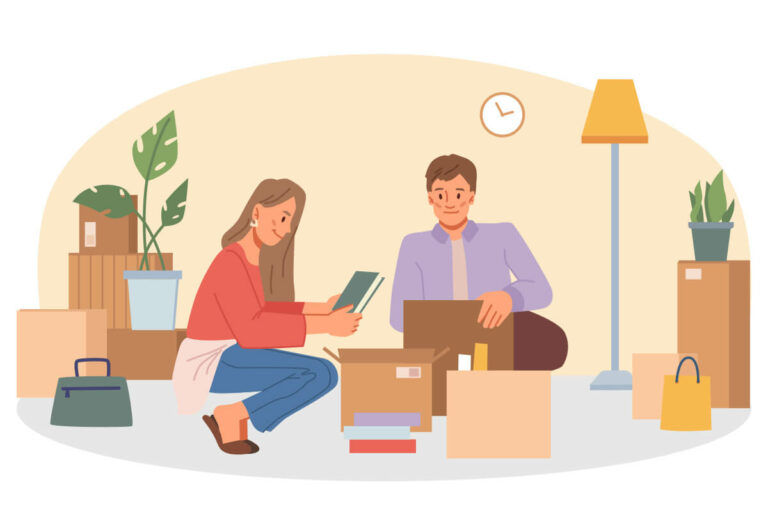 Spend more time together before moving in
To get the feeling of what it's like to live together, you can practice being roommates for a bit. If possible, spend more time together, stay at each others' places more often and learn more about your habits.

This can be a trial run and a great way to prepare for moving in together. Another tip is to go traveling together – taking a trip is an excellent opportunity to get to know each other better. This is how couples learn more about the budget management of their partner but also how they deal with stress, responsibility, and more.
Partners and roommates have issues based on financial disagreements. The way you spend money, maintain the mutual home and save should be something you agree on. Be sure to talk about money before moving in, and don't let it be taboo – discuss your rent budget, shared expenses, and income. This is a great moment to review your financial responsibilities and start this project correctly.
Living together means sharing equal responsibilities for maintaining your mutual home. Discuss chore assignments and clarify each other's expectations. Then, divide chores in a way that feels most comfortable to you so you both feel good about sharing the living space and there's minimal nagging involved.
Owning a pet is a great responsibility, and for some people, it is a big deal, even a deal breaker. If you plan on getting a pet, see how your partner feels about it. If one of you already has a pet, go over pet boundaries in your new home, hygiene rules, and other details. This will help you understand each other's lifestyle better and ensure less tension once you move in.
Ready to make a mutual home with your loved one?
We get it – moving in with your partner can be pretty stressful. But you shouldn't forget it's also beautiful and exciting. Let  Zip Moving and Storage be part of this process and help you have the smoothest move possible.

While you and your loved one prepare mentally for this change, our professional team will deal with everything else – be sure you'll have your items packed and delivered securely, right in time to start a new life chapter with your significant other.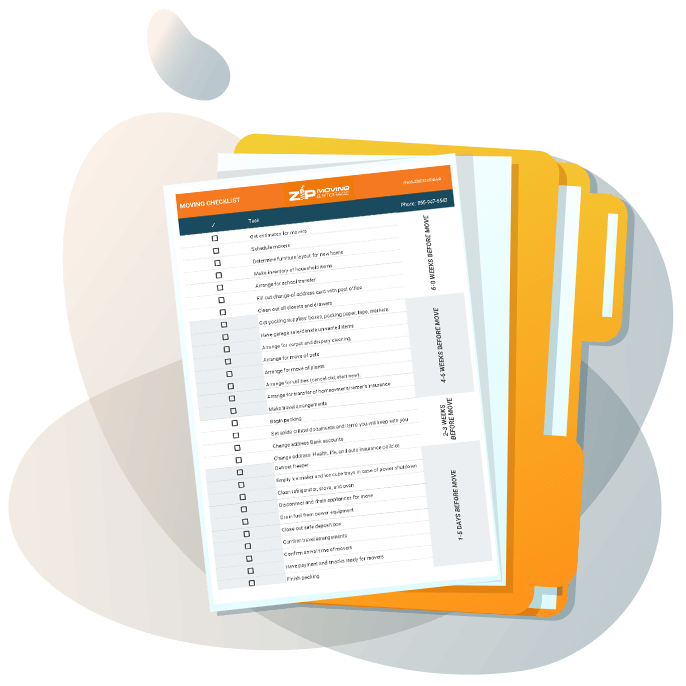 Elevate your move with our checklist!