When I decided to pursue a degree in literature, little did I know that it would lead me to the fascinating world of the moving industry. This unexpected convergence of paths allowed me to write and expand my knowledge.
It may sound surprising, but both the art of moving and the power of literature can reach into the deepest corners of our lives, invoking all sorts of emotions.

From the joy and delight of new beginnings to the mental exhaustion that comes with significant changes, these experiences intertwine and leave an unforgettable mark on our personal journeys.

That's why I was thrilled to come across this blog topic! Books about moving capture the practical aspects and delve into the emotional journey accompanying a change in surroundings. These books delve into the emotional elements that a change in the environment triggers in most people.

Without further ado, let's research the world of books exploring the moving theme. In this article, you will find various books, including practical guides that offer concrete advice on relocation and captivating narratives that delve into the subject from various angles.

Discover the captivating world of moving literature, where stories of relocation, personal growth, and navigating life's transitions come alive on the pages of these remarkable books.
If you're moving, you'll probably need professional help and useful tips. That's why we have selected some of the best and most popular guidebooks that focus on the practical side of moving. Believe it or not, moving guides and literature often go hand in hand. We hope that you'll find our selection appealing and that it will provide you with the guidance you need.
"The Complete Idiot's Guide to Selling Your Own Home"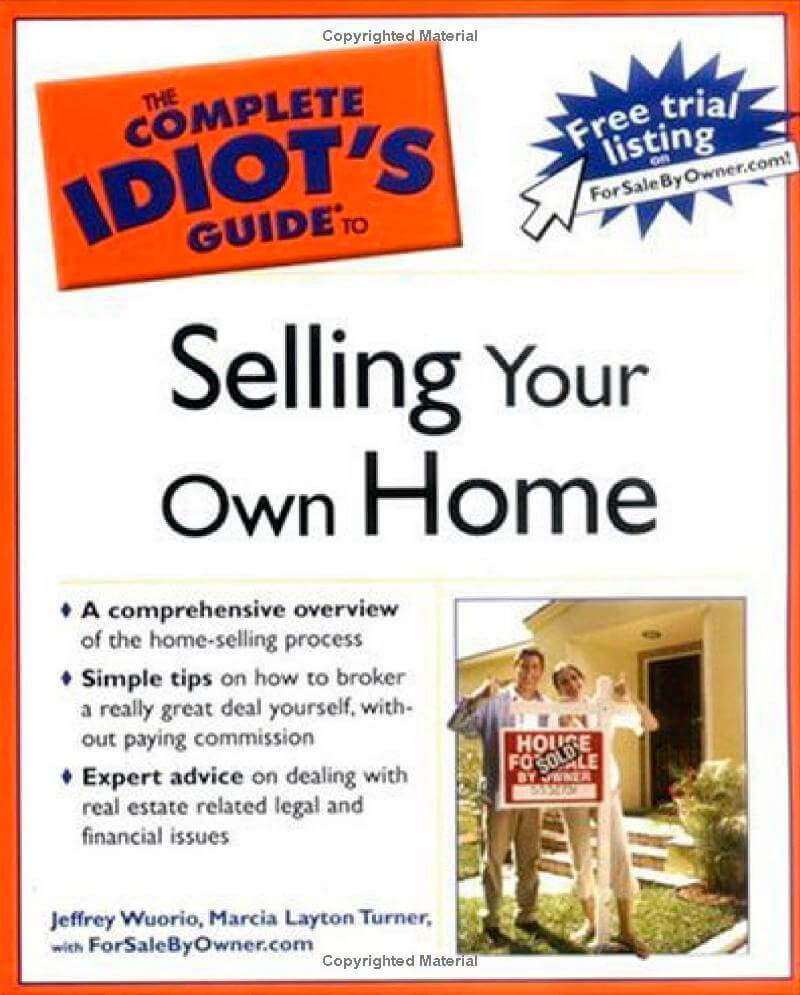 Jeff Wuorio created a comprehensive guidebook that provides interesting insights and practical advice for a seamless and successful relocation. With a slightly humorous title, this book will provide useful information if you're considering a change of scenery and selling your house.

Wuorio's humorous and engaging approach will make you read this guidebook within days. You will learn more about the entire moving and home-selling process. If you are looking for a book that offers practical tips, real experiences, and professional guidance, then The Complete Idiot's Guide to Selling Your Own Home might be the right fit.
"Moving Survival Guide - First Edition"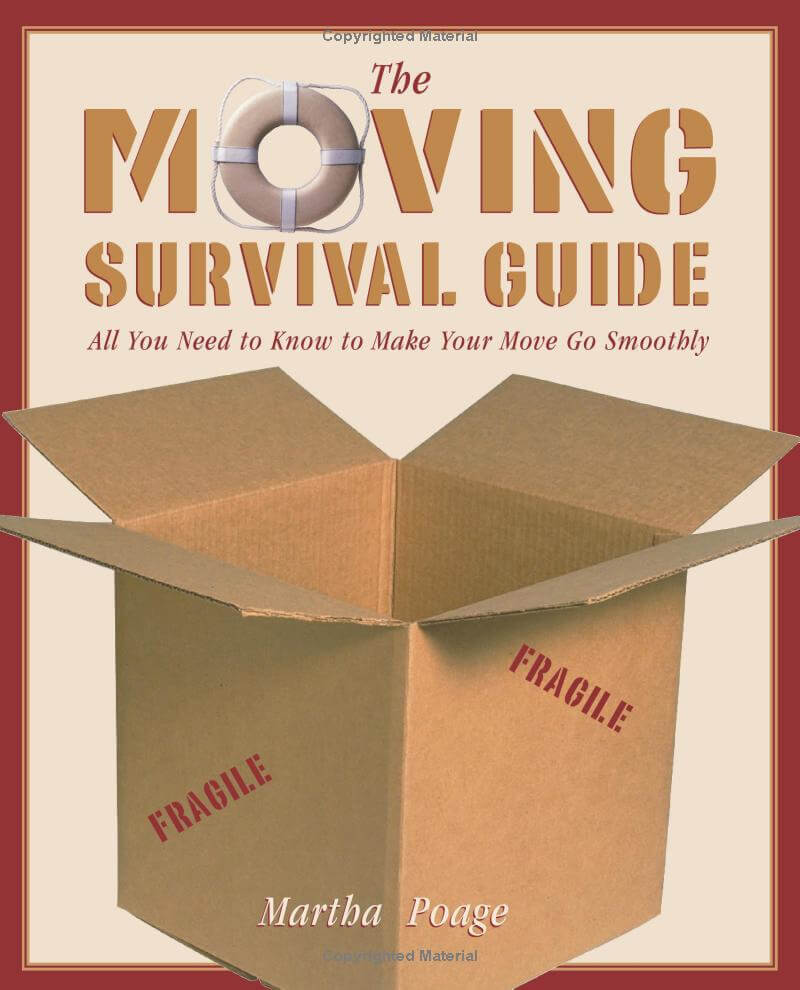 Martha Poage understands how moving can be an emotional time filled with excitement and, sometimes, panic. This guidebook will tell you how to be organized and motivated during the move. Moving Survival Guide is one of the best books for stress-free moving. The author also shares tips from her personal experience. Martha has moved nine times in eleven years! Judging by that, her advice can be beneficial to all relocating, especially those moving for the first time.
"The Essential Moving Guide: Practical advice to create a smooth transition and sense of belonging"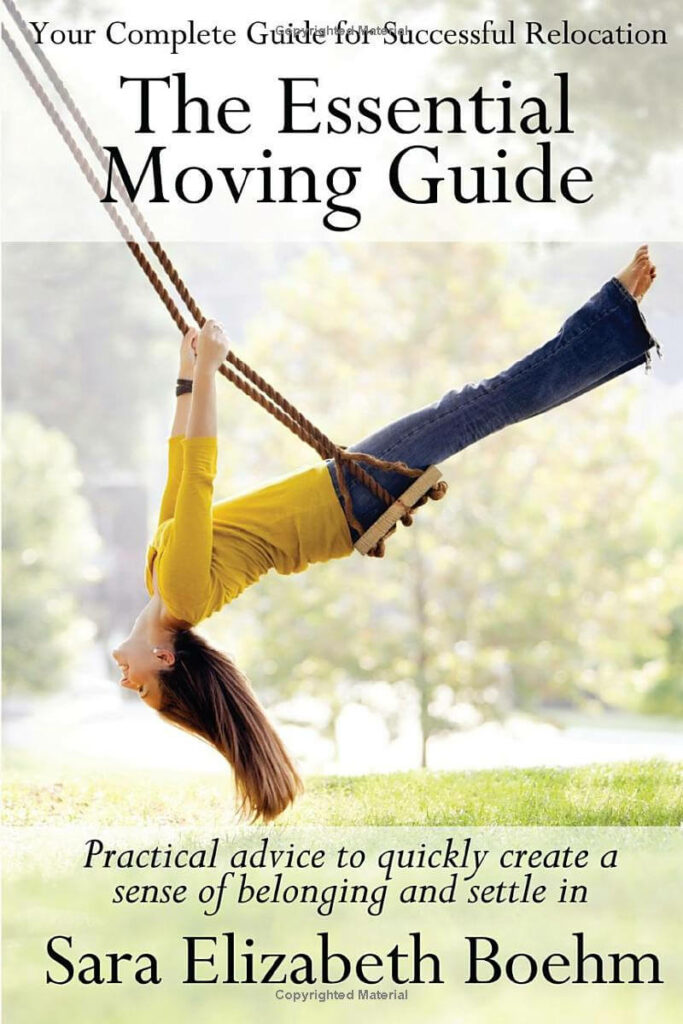 Sara Elizabeth Boehm wrote this amazing guidebook to give you a different perspective on the moving process. This guide offers valuable information and tips for a seamless relocation. The logistic of every move is important. Still, the moving process is more complex than that, and Sara Elizabeth will show you how. The key is in your mindset and the actions you take. If you want to find a great book for a smooth move, this one may be one of those!
Classics of world literature that explore the theme of relocation
The timeless treasures of literature serve as profound teachers, imparting invaluable life lessons. The literary classics hold a respected place in our cultural heritage, offering indispensable insights into the human experience.

Many novels in world literature have explored the theme of relocation in various ways. Migrations have occurred in every culture at some point in history. The curated selection of books presented here is a mere glimpse into the rich tapestry of stories centered around the profound journey of moving. Here is our small list of must-read books for movers. We hope you will enjoy our selection.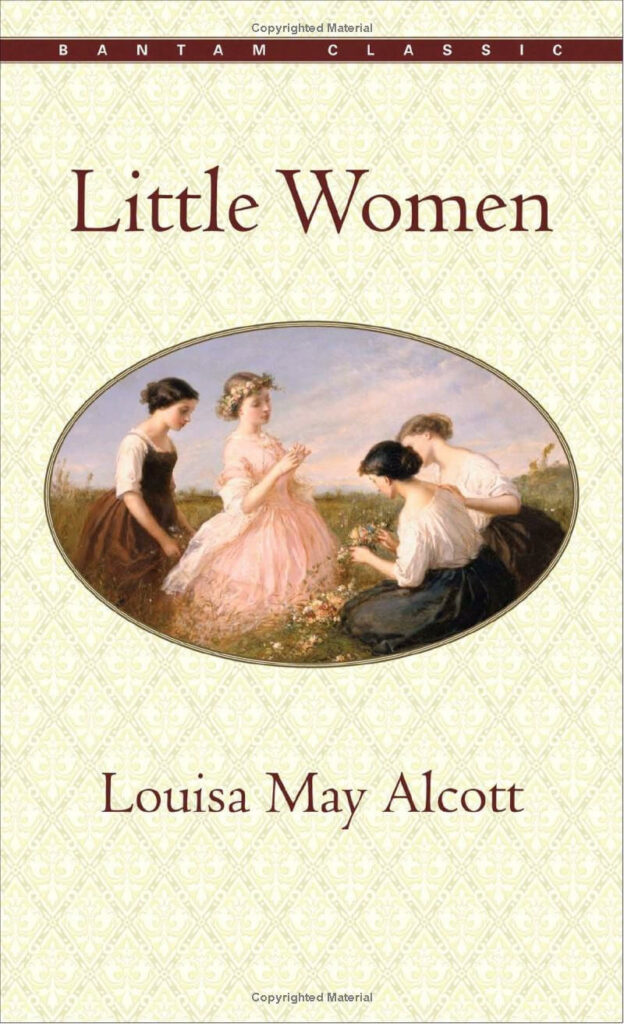 I believe that few are acquainted with this coming-of-age novel. If you haven't read the book, you've surely seen the movies that are also highly popular. Louisa May Alcott portrays the lives of four young women: Meg, Jo, Beth, and Amy. Each one is unique and special in her way, and each confronts her problems in different ways. The story not only deals with physical relocations but also with deeper metaphorical ones that mark the transition from the world of childhood to the world of adults.
"The Adventures of Huckleberry Finn"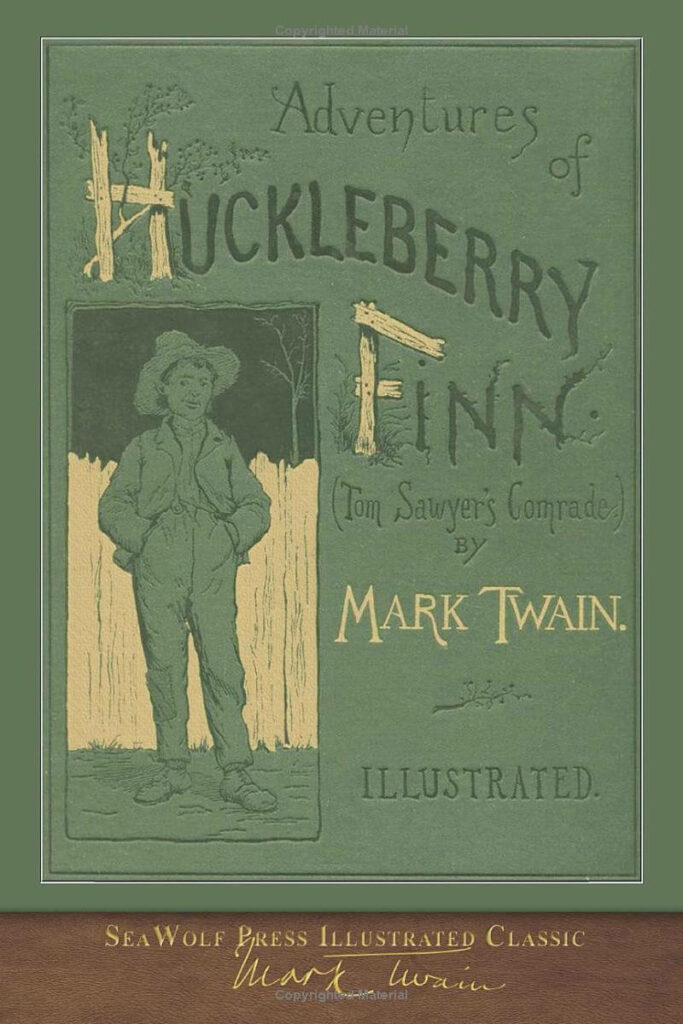 The Adventures of Huckleberry Finn revolves around new beginnings and changing environments. Mark Twain masterfully portrays the internal conflict within young Huckleberry as he tries to understand himself and live a carefree life. Through various events, the protagonist confronts prejudice and cruel individuals. His captivating moving stories beautifully capture the essence of relocation and new challenges.

However, each of these adventures teaches him important life lessons. If you are someone who, like Huckleberry, seeks higher moral values, freedom, and a change of scenery, this novel is the perfect choice for you.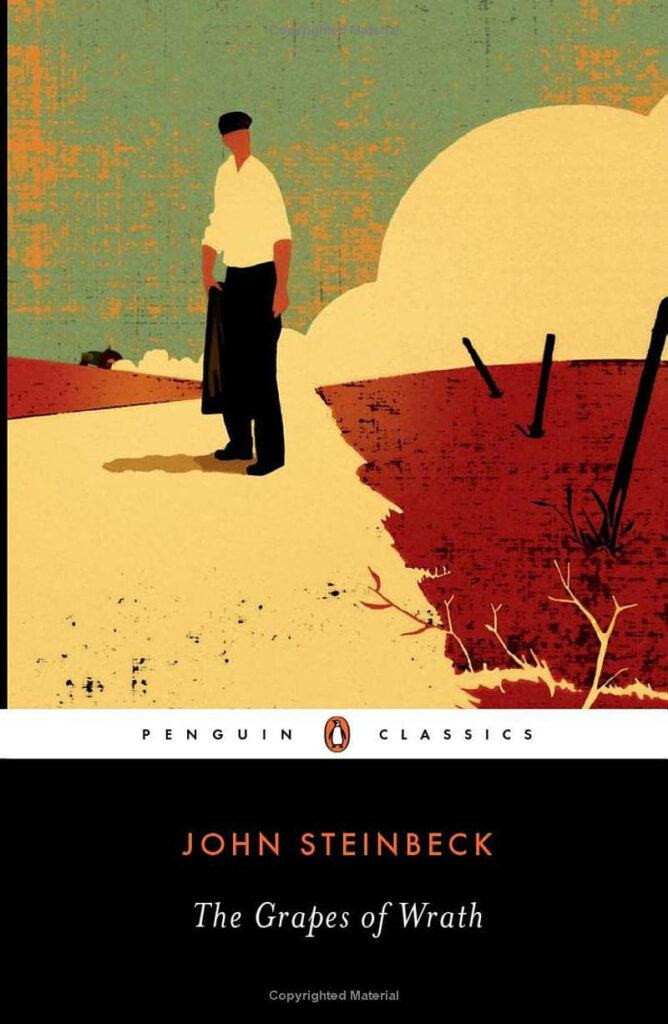 This list simply had to include John Steinbeck's novel, which revolves around the central theme of migration during the Great Depression. The Joad family moves from their hard-earned land, ruthlessly taken by the bank. Along with the land, they lose their main source of income and, in a way, their very lives.

Forced to search for a better and new place to live during a challenging and harsh time, the family embarks on a journey. Sometimes, migration becomes the only choice, and sometimes it becomes a struggle for survival, and it is precisely this that Steinbeck vividly portrays in this masterpiece.

This captivating novel offers a profound reflection on family struggles. This book has everything from exploring the complexities of leaving behind familiar landscapes to navigating the challenges of new beginnings. It shows literary reflections on moving that are raw, strong, and sincere.
Top 3 children's books to help kids deal with relocation
Moving can often be stressful and somewhat chaotic. However, moving with children is a whole different level. Children can be susceptible to environmental changes and disruptions in their established routines.

Additionally, accepting a new situation usually takes more time for children. That's why talking to your children several weeks or months before the move is important. Here are some books that can help your children better understand moving and adjust more easily to the new situation.
"The Berenstain Bears' Moving Day" by Stan and Jan Berenstain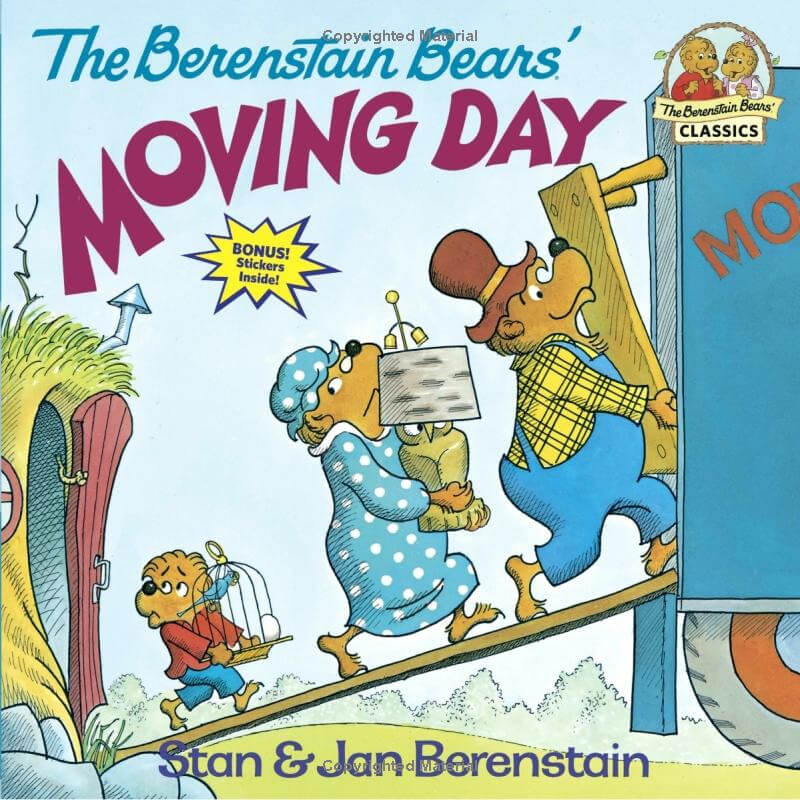 Children perceive the world with a unique lens, distinct from that of adults. That's why they find engaging with fictional characters from the realm of imagination fun.

The brilliance of The Berenstain Bears lies precisely in this ability to captivate young hearts. With its heartfelt narrative, this exceptional book gracefully brings the intricate relocation journey closer to your child's understanding. By following the adventures of the bear family as they move, bid farewell to friends, and settle into their new home on the tree, your child will be able to relate and understand the experience better. The pages of this children's book capture the transformative moving experiences in an amusing way.
"Big Ernie's New Home: A Story for Young Children Who Are Moving"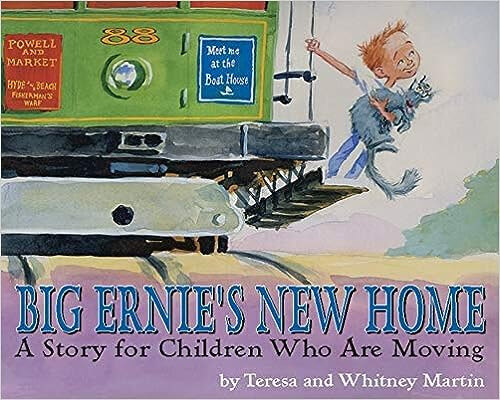 Immerse your preschoolers in the wonders of this remarkable book, written to educate and entertain. It will help them learn more about moving through play and fun. This enchanting tale also nurtures children's ability to embrace new environments and form meaningful connections with newfound companions. This book can also be helpful for adults as it presents, in a simple and relatable manner, the range of emotions a child may experience during a move. It delves into various feelings, from fear and confusion to excitement.
"A House for Hermit Crab" by Eric Carle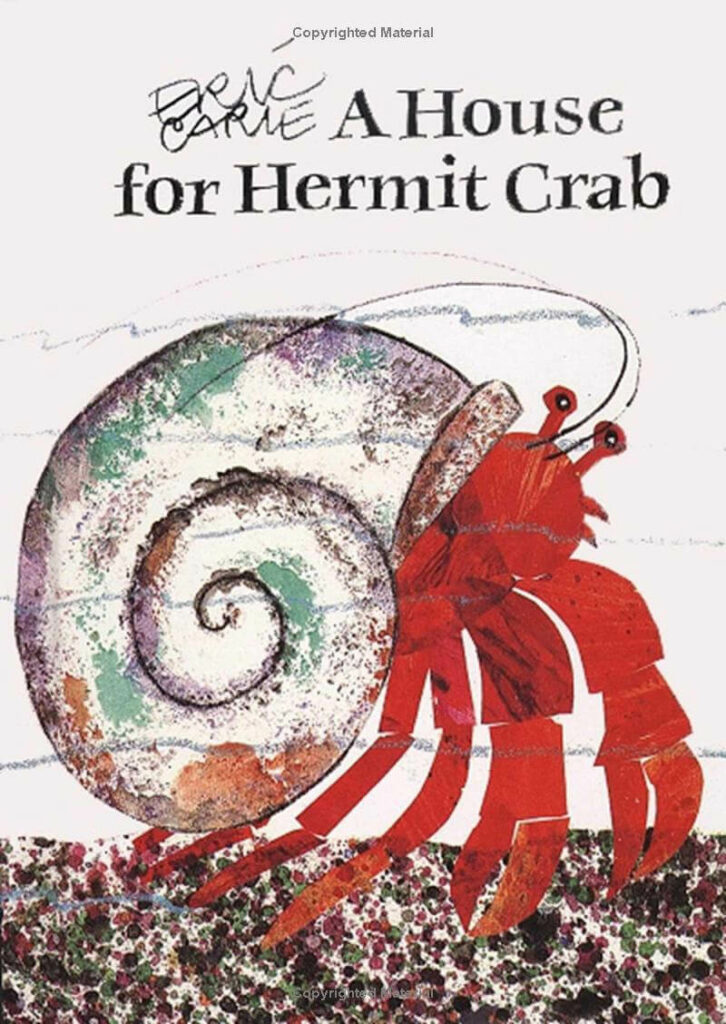 Children possess a remarkable visual imagination, far surpassing that of adults. That's why sometimes it's best to present the adult world to them through pictures. This is precisely why Eric Carle's book is a great match for your child. Through beautifully illustrated images, your child will follow a Hermit Crab searching for a new home.

This story can be understood on multiple levels as the author masterfully describes the life of a crab through powerful metaphors. On the surface, it is a story about seeking a home, but on a deeper level, it speaks about stepping out of one's comfort zone and facing new challenges.

Moving can be a real challenge, even for adults, let alone for a young child. Give this illustrated book a chance and let your child see moving as a new adventure to look forward to!
Take a moment for yourself and dive into the world of books!
I understand how moving can be a challenging and demanding process. Amidst the many tasks and responsibilities, you might think you don't have enough time for reading.

However, I suggest you pause momentarily and carve out some time for yourself. Immerse yourself in the world of books and allow yourself a short break. We wanted to help discover the best books about relocation. These literary treasures will unveil a different perspective on moving, and if you wholeheartedly embrace them, you may uncover invaluable life lessons along the way.

Nevertheless, sometimes it's best to leave things to the professionals. Should you require assistance throughout your moving journey, rest assured that our dedicated team will support you.

If you contact our moving company, you can truly sit back and read a book while our expert team packs and transports your belongings.