The Lone Star State is witnessing a surge in population growth, and we couldn't help but wonder why? In Texas, new residents are drawn in by a combination of affordable prices, attractive real estate offers, and a declining crime rate.
Why is Texas attracting so many new residents?
Texas migration is soaring as people from all walks of life flock to the Lone Star State in search of more promising opportunities, a lively lifestyle, and a prosperous economy.

But that's not all – there's even more to attract those looking for a new place to live in Texas, and in this article, we will delve right into them!
Tax benefits - enjoy the advantage of no state income tax
Did you know that Texas is a state that does not have an individual income tax? This is one of the leading reasons many people decide to move to the Lone Star State.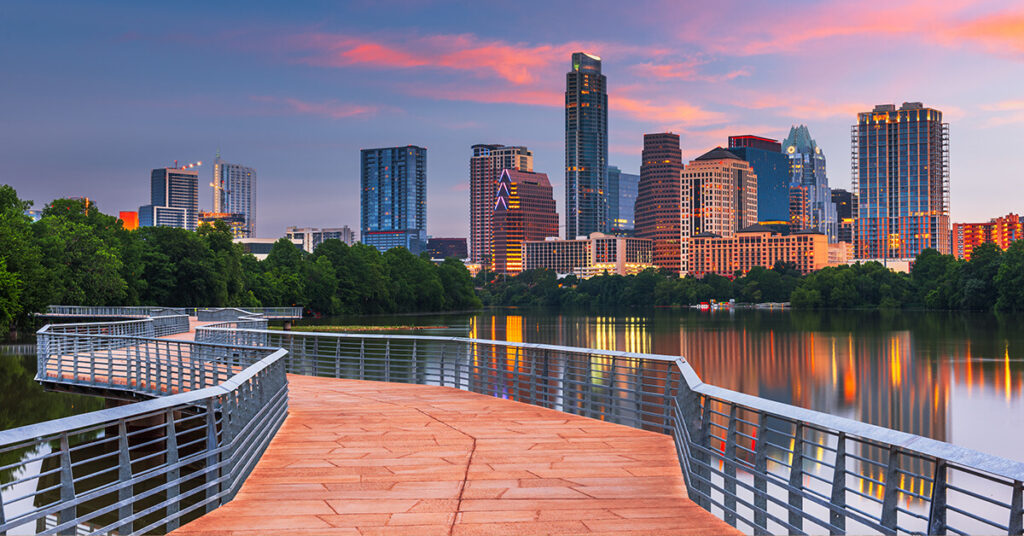 In Texas, the state constitution forbids personal income taxes. Instead, the state relies on substantial sales and uses taxes to generate revenue. This means that when combined with local taxes, certain areas experience total sales taxes as high as 8.25%. Also, property tax rates in Texas are known to be higher. Still, because it doesn't have individual tax income, many say Texas is a real tax haven, offering many great opportunities and lifestyles.

However, remember that the absence of personal income tax comes with a special trade-off in the form of higher property taxes. The median property tax for the state of Texas is $2,275. This is how the state sustains its revenue without charging income taxes on individuals. While we may experience higher property tax rates, many Texans see it as a fair exchange to enjoy the benefits of no state income tax.

Indeed, there is no doubt that such regulations suit many individuals and bring certain benefits. However, if you wish to start a business in Texas, you must thoroughly check all the laws. Do not get this wrong; Texas is, after all, a business-friendly environment, attracting many entrepreneurs and significant companies.
Access to quality education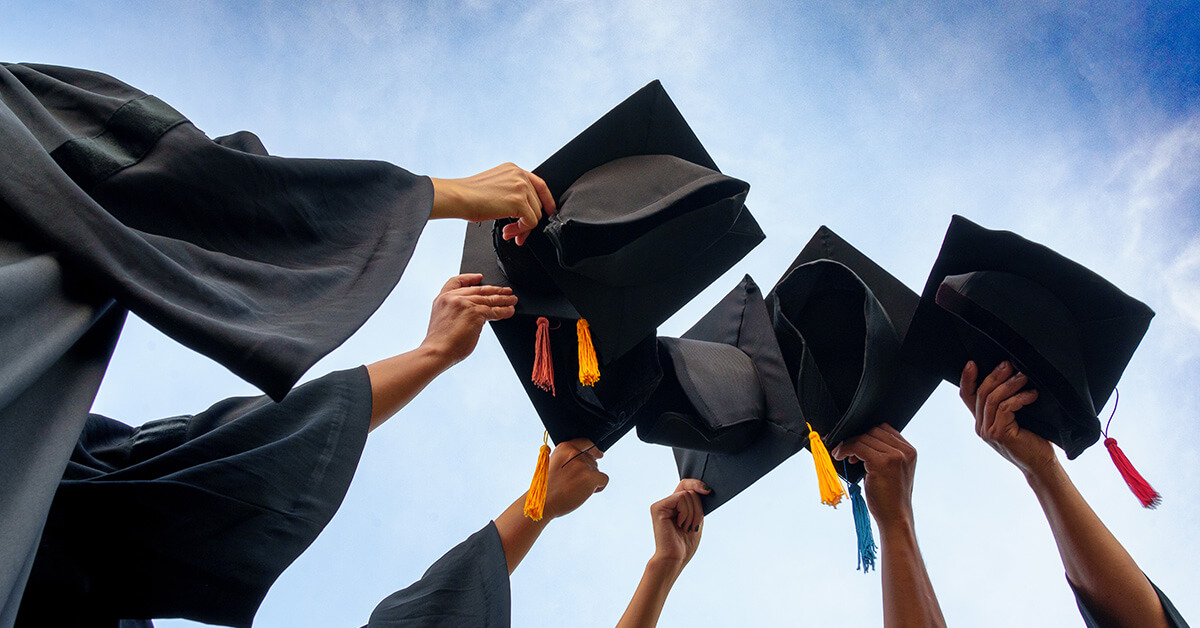 Education is a crucial aspect of the development of any society. Paths to better education will often lead you to some of the best schools and universities in the country. Luckily, Texas has some of the finest colleges and private schools. This state follows state-developed curriculum standards, commonly known as the Texas Essential Knowledge and Skills (TEKS). 

TEKS provides teachers and professors with a clear roadmap for what youths should learn at each grade level, from kindergarten to 12th grade. It empowers young minds, preparing them to shine brightly in the future with enthusiasm and competence. Some of the best and most prominent schools and colleges are:
The University of Texas at Austin 

Rice University

University of Houston

Texas Tech University

University of North Texas 

Texas also has a robust community college system and an excellent foundation for accessible and inexpensive higher education. These fundamental institutions have a student-centered approach and emphasize carrier guidelines, helping many students reach their goals and get a proper education. If you plan to move to Texas for better education, we have just the thing for you. Our college moving service is all you need to relocate to your new dorm room successfully.
Job opportunities in Texas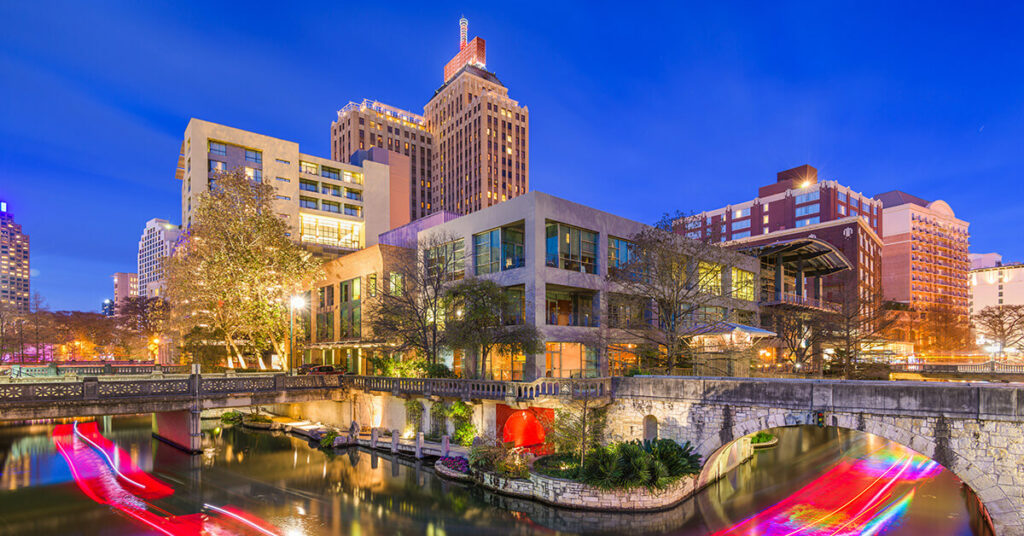 The employment trends in this state reveal a promising landscape. The business-friendly environment in Texas will drive many young professionals to relocate to this fantastic place. A good and well-paid job will undoubtedly affect the quality of life in Texas. For example, employment in Austin, Texas, is diverse and expands across different industries, creating many amazing job opportunities for everyone.

Texas has long been famous for its industrial sectors. In 2023, the oil and gas industry stands out as particularly popular in Texas, offering abundant job opportunities in this field. Austin is well-known as one of the largest tech hubs, so if you are a software engineer or developer, you are guaranteed well-paid employment in your field in this city.

As we have emphasized, Texas's growing population is increasing construction and real estate jobs. Construction workers, engineers, and real estate agents all have a great chance of finding excellent employment in Texas.

Of course, we must mention the education sector, as this state boasts exceptional universities and professors. Additionally, the financial industry provides many opportunities to work in banks or other financial institutions.

The Texas job market offers many opportunities and growth potential, making it an excellent choice for professionals seeking careers and well-payed jobs.
Top 5 most in-demand jobs in Texas

| | |
| --- | --- |
| Jobs | Median annual salary |
| Operations research analysts | $87,090 |
| Physician assistants | $112,200 |
| Dental hygienists and assistants | $112,200 |
| Market research analysts and specialists | $76,840 |
| Education teachers | $37,390 |
Affordable Housing in Texas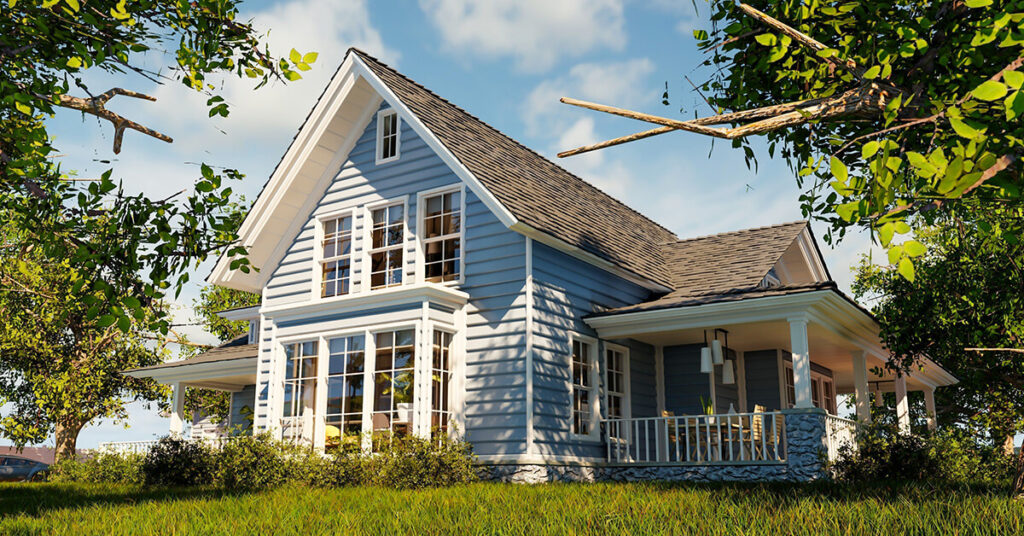 Texas has also become famous for its range of neighborhoods with remarkably affordable housing options, making it an appealing choice for individuals and families searching for their new dream homes. Texas provides a variety of budget-friendly options. Many cities in Texas, such as Austin, San Antonio, and Houston, offer affordable houses and apartments.

The state's favorable cost of living attracts homebuyers and renters looking for a better quality of life without breaking the bank. That's why Texas is experiencing steady and firm population growth in urban and suburban areas. The diverse housing market includes:
single-family homes

townhouses

condos

apartments
In the wake of the pandemic and economic crisis, real estate prices have skyrocketed to unbelievable heights in many places. Amidst all this, Texas stands out as a beacon of hope, offering reasonable and decent prices for most houses and apartments.

Affordable housing in Texas continues to be sought-after for individuals from all walks of life looking to find their ideal homes at convenient and accessible prices. Undoubtedly, one of the main reasons to move to Texas is the low-cost housing options in the entire area.

As evidence, affordable housing in Dallas has attracted many different generations, from singles and family-oriented people to retirees looking for a more peaceful lifestyle. As of June 2023, Dallas, TX, recorded a median listing home value of $499k. The median listing home price for each square foot of property was $265, and the median sold price reached $357k.

Houston is another fantastic place with reasonably priced housing. A dynamic blend of cultural diversity and excellent housing rent costs marks the quality of life in Houston, making many people relocate to that area. On today's market, you can find unique and fully-equipped homes for sale in Houston for $289,900.
Climate and weather in Texas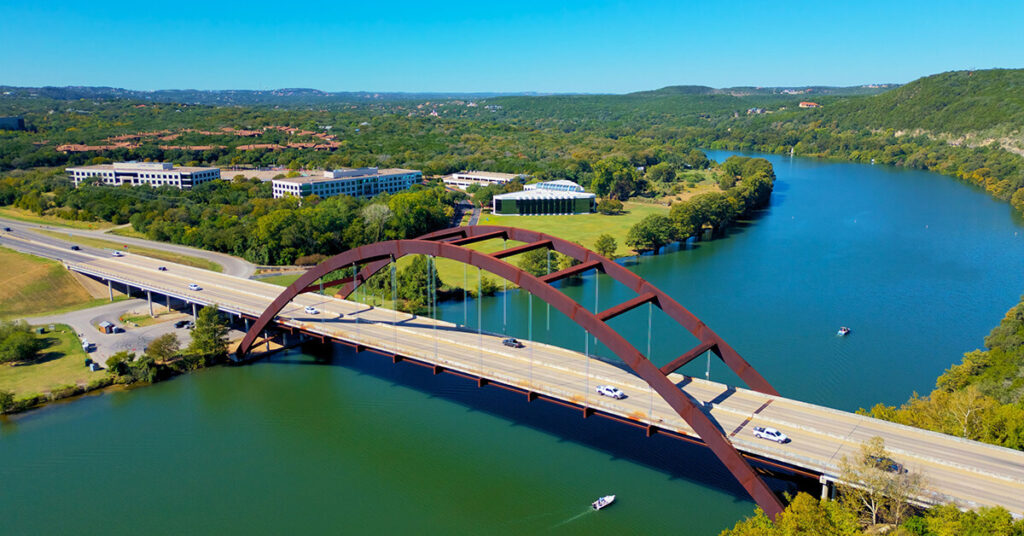 Texas has a continental climate with hot summers and relatively mild winters. If you are a fan of summer, then Texas might be the perfect place for you. During June, July, and August, temperatures can reach and exceed 90°F.

The western part of the state has a desert climate, typical for the El Paso region, where summer temperatures can be near 105ºF. If you love a tropical environment, the southern part of Texas might be for you, but be prepared for the rainy season from May to September. 

Some of the most famous cities in Texas, like Houston and Dallas, have an oceanic climate, with warm summer months and colder winters, averaging around 50°F. Sometimes, Texas experiences sudden and unpredictable weather changes, especially during spring and fall as transitional periods. That's why our advice if you plan to relocate to Texas, is to do it during the summer season.
Embrace Texas' breathtaking landscapes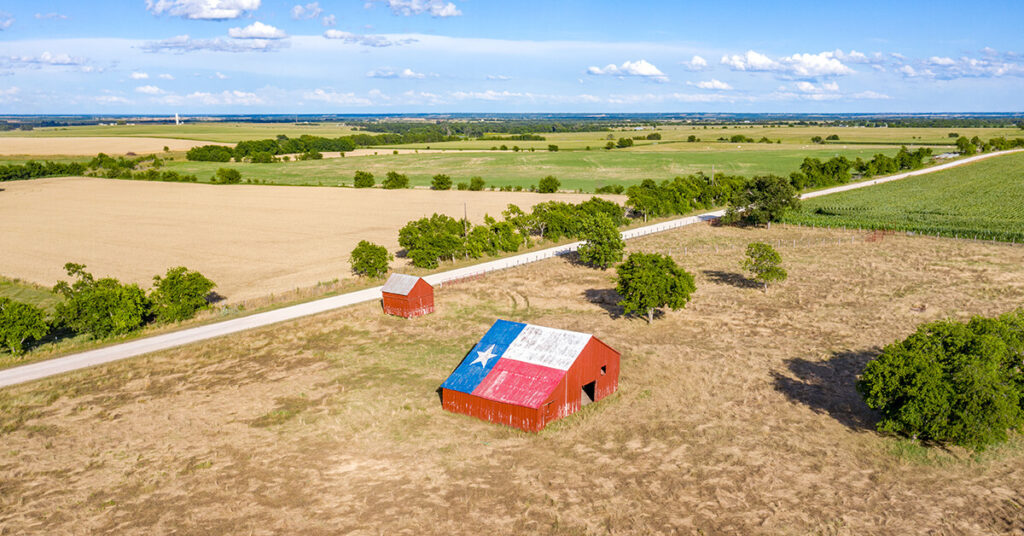 You have undoubtedly heard of the many natural wonders that make Texas famous worldwide. If you decide to move to this region, you can indulge in those same natural delights daily. Numerous scientific studies have confirmed that spending time in nature benefits physical and mental well-being. Texas offers you and your loved ones countless breathtaking places to hike, stroll, explore, and enjoy all the natural blessings.

You will find the perfect places to refresh your body and soul in Texas. It's a haven where you can immerse yourself in the beauty of nature and recharge your spirits. Whether wandering through scenic parks, admiring stunning landscapes, or simply breathing in the fresh air, Texas provides many opportunities to relax and unwind.

Embrace the serenity of Texas' natural wonders and let them nurture your mind and body. From lush forests and serene lakes to beautiful desert areas and picturesque canyons, Texas offers diverse landscapes to satisfy every nature enthusiast.

So, if you're seeking a place to connect with nature and find solace, Texas is waiting for you with open arms. These are some of the most famous natural treasures that The Lone Star State proudly boasts:


Palo Duro Canyon (Grand Canyon of Texas)

Big Bend National Park

Caddo Lake

Natural Bridge Caverns

Rio Grande River

Hamilton Pool Nature Preserve

Gorman Falls 

Dinosaur Valley State Park
Is Texas a good place to live?
The short answer is yes! With special tax regulations, an abundance of great schools, incredibly affordable housing, and a robust job market, Texas is one of the most popular places to relocate to in 2023 for all generations!
Why is Texas the perfect destination for your next relocation?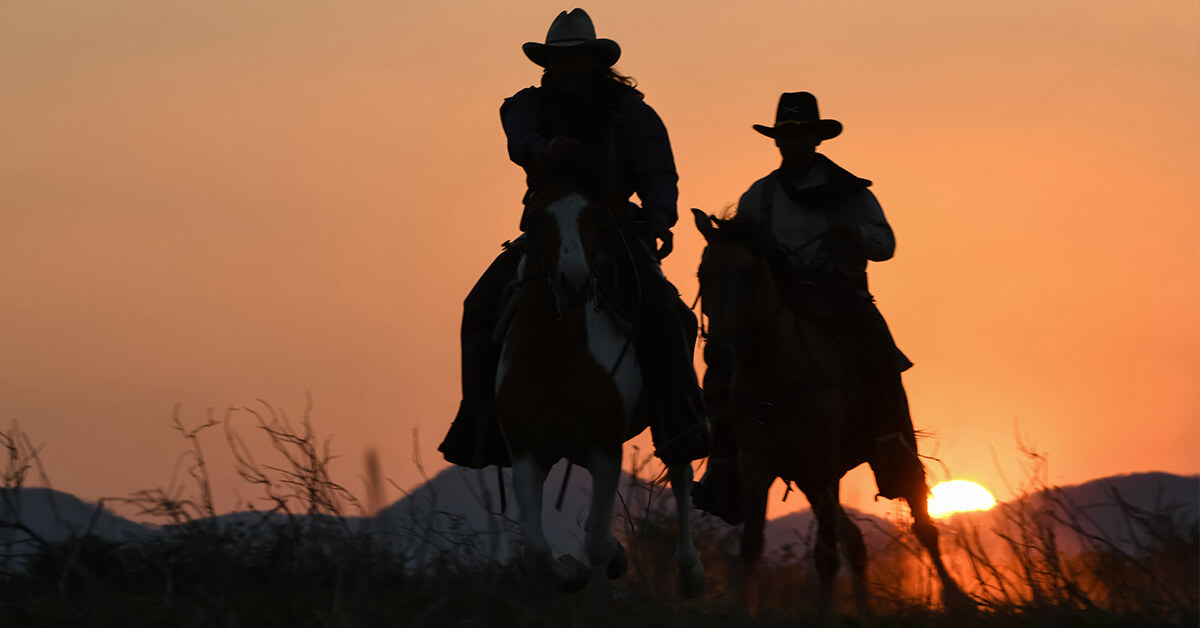 Like the pages of a novel, your moving journey unfolds with its distinctive charm and individuality, crafting a story that is entirely your own. There are many reasons behind relocation. These that we discussed are just some of the more prominent ones. Texas' population growth has been an extraordinary phenomenon as more and more people are drawn to the state's thriving economy and affordable housing.

As we have seen, Texas truly offers ample opportunities for people of all generations. Although packing your bags and moving to an entirely new environment is never easy, it is always good when you strive for a better and more successful life, and Texas can provide you with that and so much more. Changing your address can be a good thing in many ways, and we are here to help you relocate more easily.

Moving to Texas is an excellent choice if you want to start anew and give your loved ones a good life. And if you're wondering how to inform people about your relocation to a new city, we have the perfect solution! Read our blog on moving announcement cards and learn how to share the news with your loved ones.