Are you gearing up for a big move but feeling overwhelmed and needing clarification about where to begin?
How much weight can a cardboard box hold?
We understand that moving can be a lengthy and sometimes chaotic process that spans days or weeks. However, amidst the myriad of questions swirling in your mind, some stand out as particularly important: How can you pack efficiently and make the most of your moving boxes? How many items can you put in a regular moving box?

Rest assured, you have come to the right place because we're here to unveil all the insider tips and tricks of the moving process! So, keep reading to discover all the expert secrets that will make your move feel like a breeze.
How to choose the right moving box?
First and foremost, select durable and high-quality moving boxes for your upcoming relocation. You can choose between classic cardboard boxes or moving containers. The choice of a box type depends on your personal needs and preferences. The typical cardboard box is made out of thick paper or heavy paper pulp.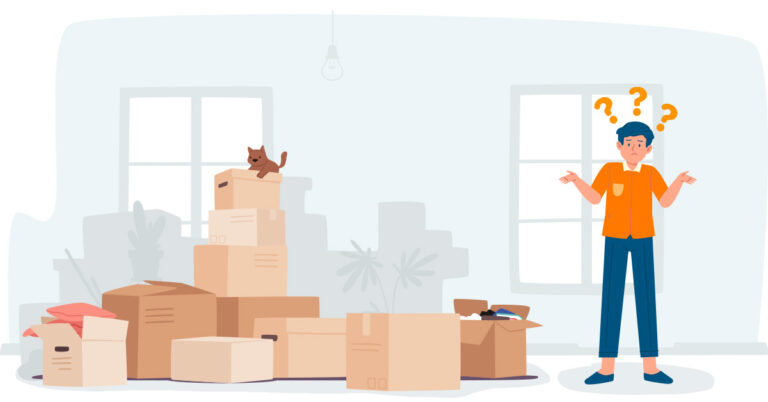 Corrugated boxes have also become increasingly popular, and they can also be a great choice for your move. This type is mostly made from recycled woodchips and wood leftovers, which means they are environmentally friendly and perfect for recycling. We understand that moving can be an expensive endeavor and that you are probably thinking about all potential costs. The good news is that corrugated boxes are cost-effective packing options that will save you money.

Next, it's important to opt for boxes of different sizes. When making your selection, remember that larger boxes are perfect for packing lighter items like linens and comforters. In comparison, smaller boxes are best suited for heavier belongings such as books, kitchenware magazines, smaller electronics, craft supplies, etc. By following these simple guidelines, you'll be well on your way to efficient and organized packing for a successful move.

Our advice is to look for boxes with reinforced construction and double walls that provide structural integrity, making them perfect for heavier or fragile items.
Pay close attention to weight guidelines and weight distribution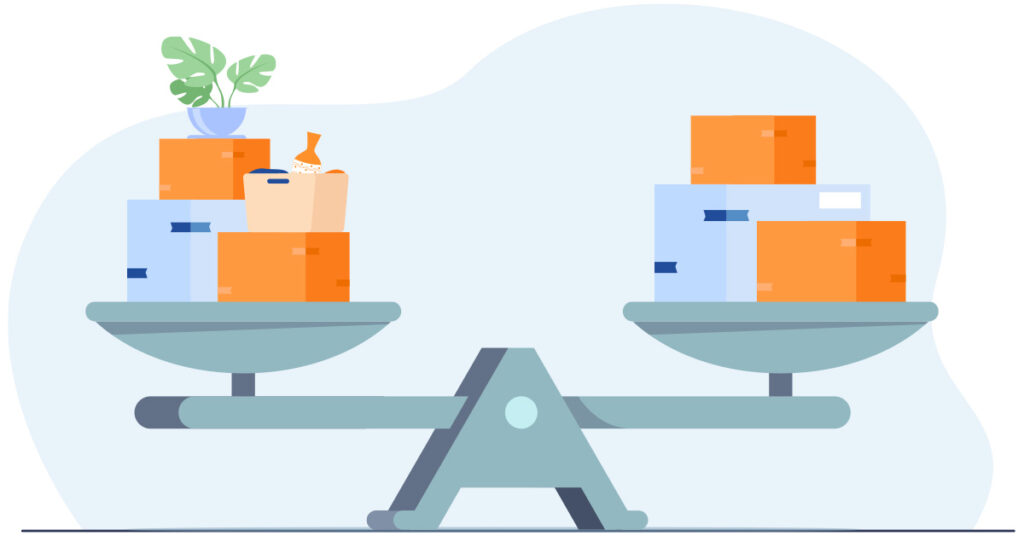 In your typical best-case moving scenario, cardboard boxes come with weight guidelines. This will help you immensely because those guidelines indicate the maximum weight a particular box can handle. If you follow those policies closely, chances are that you will prevent any potential accidents or damages that can happen during transportation. Our advice would be to keep a close eye on weight guidelines for moving boxes and be mindful when it comes to their maximum weight capacity.

In addition, how you pack items in the box is equally important. The packing method affects not only the safety of your belongings but also the quantity you can fit. This means that proper weight distribution is essential. Implementing proper packing techniques is key to achieving maximum strength in cardboard boxes. Another tip is to pay attention to the pressure that some possessions can create because this can lead to the rupture of the box.

Make sure to put heavy items at the bottom of the box and distribute the load evenly. You can pack fragile and lighter possessions on top. This will minimize the risk of cracks. Fold the bottom of the box and secure it properly.
Consider size and dimensions
Another important factor to consider is the box size and dimensions. Larger boxes with wider bases tend to have a higher weight capacity because they distribute the load more evenly. Still, keep heavy items out of these boxes, as lifting the boxes afterward will be tough. This can cause a back injury, so always consider your well-being, as well as the well-being of your professional movers. Always look for boxes that come in different shapes and sizes. This will make your packing and unpacking process much easier.

We recommend turning to reliable and trusted sources when searching for the best moving boxes. It is the only way to ensure that your belongings will be safe during transportation.
Box sizes and their purposes
There are various types of moving boxes. Understanding the cardboard box's weight capacity is crucial for safe packaging and shipping.
| | | |
| --- | --- | --- |
| Box type | Box volume | Weight capacity  |
| Wardrobe box | 5 cubic feet | up to 35 pounds |
| Dish box | 5 cubic feet | up to 35 pounds |
| Large box | 4.5 cubic feet | up to 31.5 pounds |
| Medium-sized box | 3 cubic feet | up to 21 pounds |
| Small box | 1.5 cubic feet | up to 21 pounds |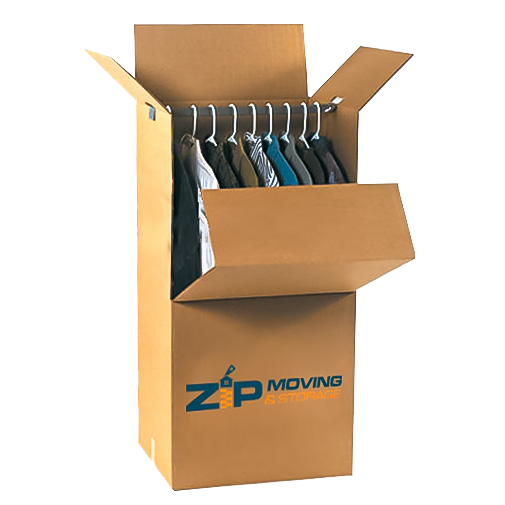 The wardrobe box is specifically designed for packing clothing, especially clothes that hang on racks. In a standard moving scenario, such a box can weigh up to 35 pounds. This box is also known to claim a generous five cubic feet of space, providing ample room for your belongings. Our advice is to ensure this type of box is included in your moving process. When used in the right way, it can be a game-changer!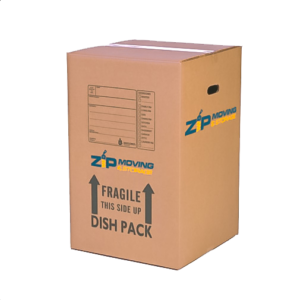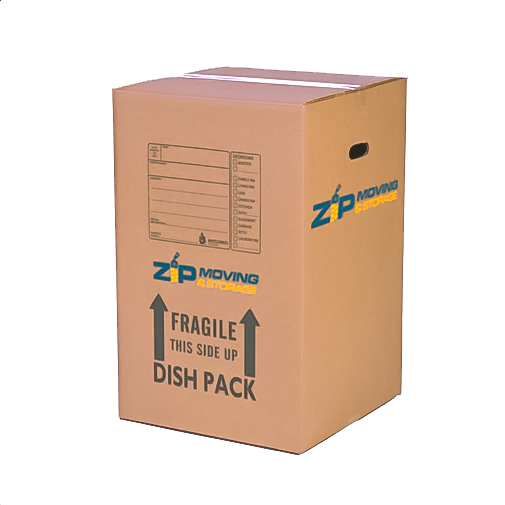 The box intended for packing dishes and similar kitchen items is usually medium-sized. We recommend using cardboard dividers, bubble wrap, and plenty of crumpled paper to provide additional protection for delicate and fragile dishware.

You can even wrap each item in packing paper before placing it in this box. While it is true that a dish box can weigh up to 35 pounds, our recommendation is to pack just what is necessary and ensure that the boxes are not too heavy to carry.

For example, don't pack these types of boxes to the top. Always leave some space and fill that space with either crumpled paper or soft towels. This box typically occupies five cubic feet of space.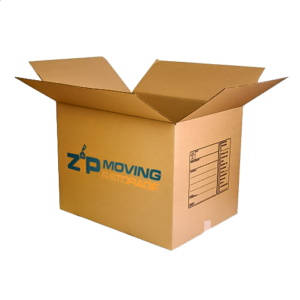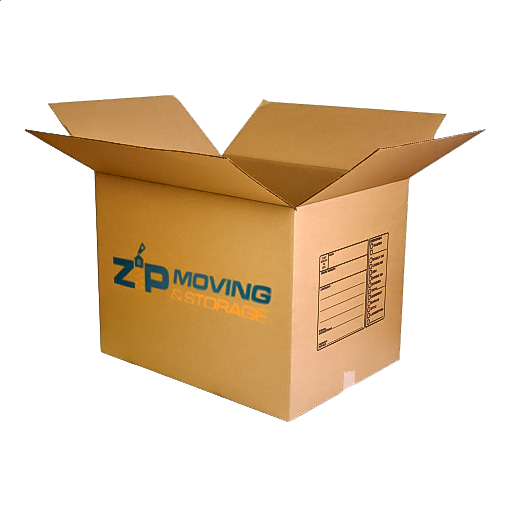 In addition to these boxes, a commonly used box during a move is the large box, which occupies 4.5 cubic feet of space. With a maximum weight limit of 31.5 pounds, it generously accommodates many items.

However, it is essential to avoid overloading it with cumbersome belongings as it will make it more difficult for you to safely lift and carry it to the moving truck. Overfilling it with heavy items can strain your back, and we all want to prevent such accidents. Remember, even during the move, your safety and well-being always come first.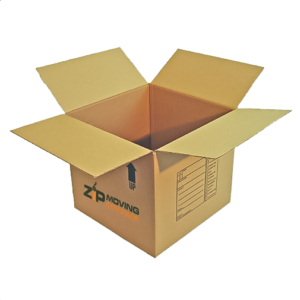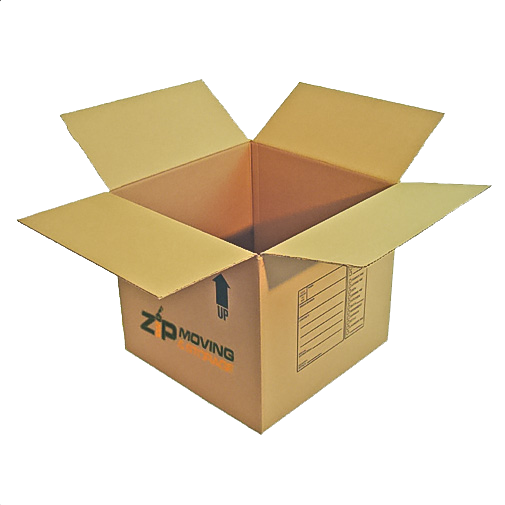 Another commonly used box is the medium box. At around three cubic feet, keeping this box's weight below 21 pounds is recommended. It is ideal for storing various items, from office supplies to decorations, photo albums, and children's toys.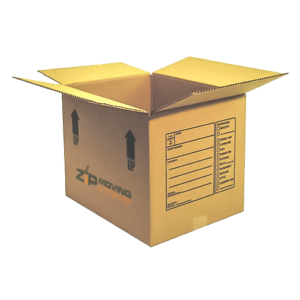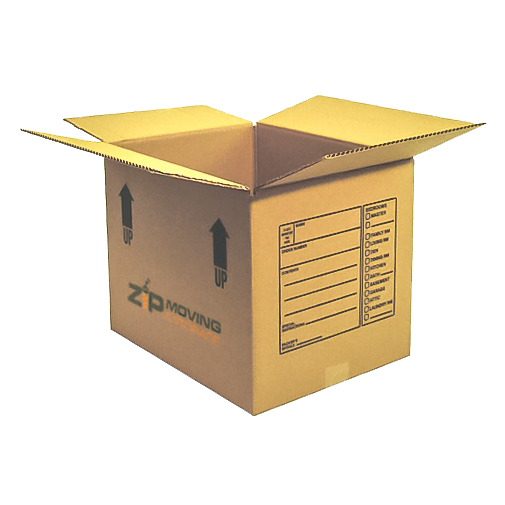 And finally, we come to the small box, which occupies just 1.5 cubic feet of space and should be at most 21 pounds in weight. We highly recommend using this box to pack heavier objects, such as books.

You can use it for CDs, canned goods, and computer parts, for example. Our advice is to label each box correctly by placing labels on all four sides.
There is more than meets the eye
Of course, these are just some of the standard and frequently used boxes during relocations. As I was writing this, I provided average figures to represent better the different box types, their dimensions, and their recommended uses.

However, remember that every move is unique and has its own story. Apart from the boxes mentioned above, numerous other boxes of varying dimensions are available. We hope this article helps you discover the strength of cardboard boxes and their weight capacity for secure packaging, but the final decision is always yours and depends on your plans and needs.
Why can it be a good idea to turn to professionals?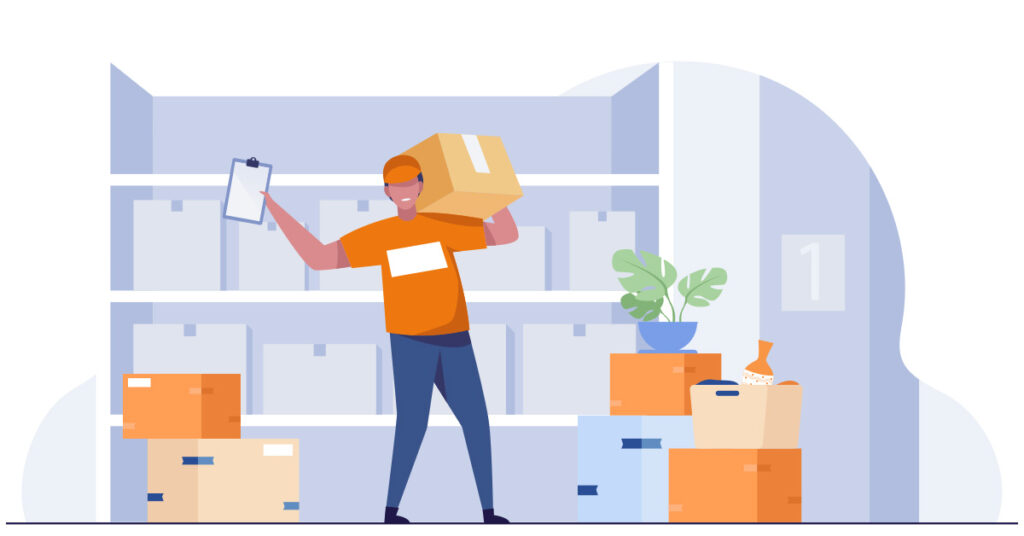 Determining the precise weight capacity of a single moving box can be challenging due to the various factors involved. We can only speak about general guidelines. Most standard moving boxes can typically handle 20 to 40 pounds of weight. Even if some weight guidelines say that the box can hold up to 60 or 70 pounds, it's best to keep the weight at 50 pounds. It's important to note that this can differ based on the box and manufacturer. Of course, this also depends on the number and type of items you put in one box.

Because packing moving boxes can be tricky, it's best to turn to professional movers. Professionals in the moving industry are well-versed in selecting the best boxes for your needs and knowing the weight capacity of each box. Professional movers also possess the expertise to pack all your belongings correctly while ensuring their safety. Experts use high-quality packing paper and other useful tools (like moving dollies and hand trucks) to secure your items.

When it comes to our moving company, we always strive to provide the best service to all our customers. That's why we use boxes of various sizes, compositions, and dimensions made from high-quality and highly durable materials. When we combine this with the experience of our movers, your belongings are guaranteed to be safe during the relocation!